An MP who was duped by Channel 4's Brass Eye into asking a question in parliament about "made up drug" cake has been appointed the chair of the government's Psychoactive Substances Bill Committee.
Sir David Amess was one of several high-profile names who was tricked into appearing on the 1997 satirical programme to warn of the dangers of the fake drug from Prague, which causes users to cry all the water out of their body or vomit up their own pelvis bones.
During the show, the MP for Southend West can be seen holding the comical large yellow pill and saying to the camera: "Look at that, a £100,000 in the pocket of the filth that sells it. A big yellow death bullet in the head of some poor user, or custard gannet as the dealers call them."
He finished by placing the piece of cake on a table and walking off screen. "I'm off to do what I can," he says. "And if you don't mind, I'll leave this with you. I don't want to look at it for another moment."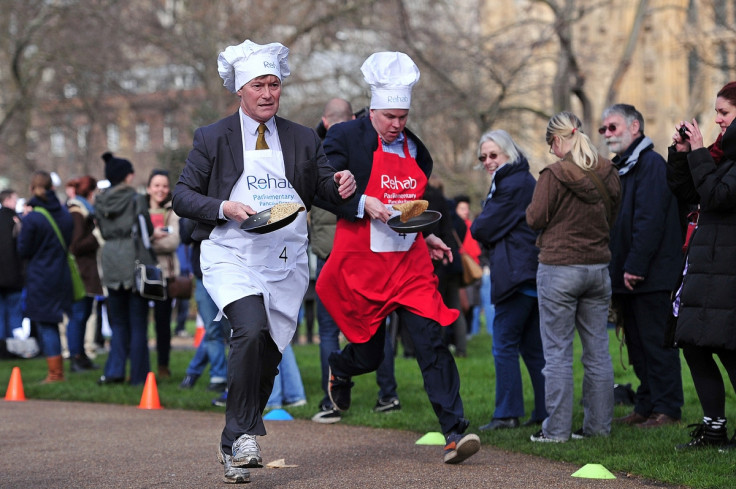 Amess was so concerned about the drug that was tested on rats and "turned them into bloody space hoppers" as reported by DJ Bruno Brooks, that he raised a question about it in the House of Commons.
It has now been announced that Amess will be chairing the new Psychoactive Substances Bill Committee along with George Howarth, Labour MP for Knowsley. Both will be put in charge of scrutinising the government's new drugs policy. Home Secretary Theresa May announced the Psychoactive Substances Bill in May, which aims to ban the sale of unregulated recreational drugs, also known as so-called "legal highs" such as laughing gas.
Watch Amess appearing on Brass Eye via the link below (first appears 04.00)