Sir Vince Cable, the 74-year-old former business secretary, announced his bid to become the next leader of the Liberal Democrats on Tuesday 20 June.
Cable, who won his Twickenham seat back at the general election, promised to fight for a second EU referendum on the terms of the UK's Brexit deal and said that there were "big opportunities" ahead for his party.
A source close to Cable's campaign told IBTimes UK that they currently have six supportive MPs.
"As a socially progressive party we must build on our good policies in support of public services. The NHS, especially mental health, and social care and schools are now under severe financial pressure," he wrote in Lib Dem Voice,
"Our campaigning on these issues, and others, like the environment, must be national and at community level, building on a long tradition that created the party's local government base.
"With a clear voice and a clear message on these issues, we can rebuild our vote share and representation nationally, in local government, the Scottish parliament and the Welsh and London assemblies.
"There are big opportunities ahead. The Conservatives are in disarray and in retreat. The Labour Party outperformed expectations but complacently believes that 'one more heave' will see it into office.
"But an economic policy based on offering lots of free things lacks economic credibility and will be found out. Investing in infrastructure, rather than borrowing for everyday running costs is credible. There is a big space in British politics which I am determined that we should occupy."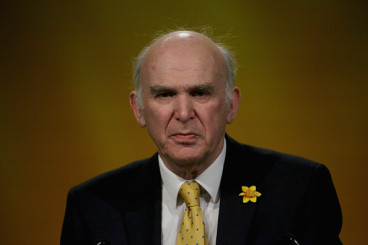 The news comes after Tim Farron announced that he would resign as Liberal Democrat leader in the wake of the 2017 General Election in June.
The vote saw the centre-left, pro-EU party win four extra seats, but the Liberal Democrat popular vote share dropped by 0.5% compared to the 2015 general election.
Farron, an evangelical Christian, said it was "impossible" to lead his party while maintaining his faith. He was continually grilled on his views on homosexuality during the campaign.
"To be a political leader – especially of a progressive, liberal party in 2017 – and to live as a committed Christian, to hold faithfully to the Bible's teaching, has felt impossible for me," he said.
"I'm a liberal to my fingertips, and that liberalism means that I am passionate about defending the rights and liberties of people who believe different things to me."
Former minister Jo Swinson, meanwhile, has ruled herself out of the leadership race, but she plans to run as deputy leader. Veteran Liberal Democrat MP Tom Brake told IBTimes UK that he had "no plans, at present" to run for either of the posts. Norman Lamb, the former mental health minister who unsuccessfully ran against Farron, is tipped to put his name forward for the leadership spot.