US President Donald Trump has reportedly decided to postpone his state visit to the UK over fears that he could face mass protests, it emerged on Sunday 11 June.
The Republican property-tycoon apparently phoned Prime Minister Theresa May over recent weeks to tell her that he did not want to go ahead with the trip. "The statement surprised May, according to those present," a Downing Street adviser told The Guardian.
But Number 10 has played down the report, telling IBTimes UK that the plans have not changed.
"We aren't going to comment on speculation about the contents of private phone conversations. The Queen extended an invitation to President Trump to visit the UK and there is no change to those plans," a Downing Street spokesperson said.
Liberal Democrat leader Tim Farron has said that Trump is "clearly terrified" of the British public.
"He knows that the British people find his politics appalling and that they won't be scared to make their views known," he said.
"Theresa May should be embarrassed that she was so quick to offer Trump a state visit. Now neither of them want to be seen with the other."
Labour leader Jeremy Corbyn, who promised to tell Trump that he is wrong over pulling out of the Paris climate deal if he was elected prime minister, also welcomed the news.
"[The] cancellation of President Trump's state visit is welcome, especially after his attack on London's mayor [Sadiq Khan] and withdrawal from the Paris climate deal," the left-wing leader told his Twitter followers.
Trump faced a backlash for his criticism of Khan following the London Bridge terror attack in June.
The US president wrote on Twitter: "Pathetic excuse by London Mayor Sadiq Khan who had to think fast on his 'no reason to be alarmed' statement. MSM is working hard to sell it!"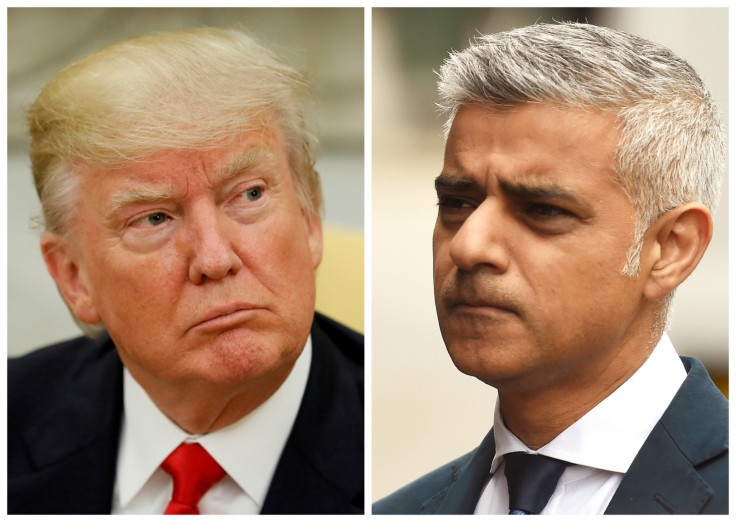 New York City Mayor Bill de Blasio, a Democrat, threw his support behind Khan in reaction to Trump's comments.
"Mayor Sadiq Khan is a very positive example to the Western world of someone who came from the Muslim community and has become a leader of all communities and he's a very positive example to peace-loving Muslims and Muslims who believe in democracy all over the world," he said.
More than 1.8 million people in the UK backed a petition in February in bid to block Trump's state visit to Britain.
"Donald Trump should be allowed to enter the UK in his capacity as head of the US Government, but he should not be invited to make an official State Visit because it would cause embarrassment to Her Majesty the Queen," the petition said.
The move led to a debate between MPs in Westminster Hall, with House of Commons Speaker John Bercow vowing to block the US President from addressing the politicians in parliament. Elsewhere, Trump said the UK general election result, which saw the Conservatives fail to win a majority, was "surprising".