Personal assistant for iPhone 4S, Siri, will not provide map and local business search information for UK users until next year.
Siri, is a voice-activated assistant that can provide information about the weather and local businesses, as well as send emails and create reminders, but some features do not work outside of the US.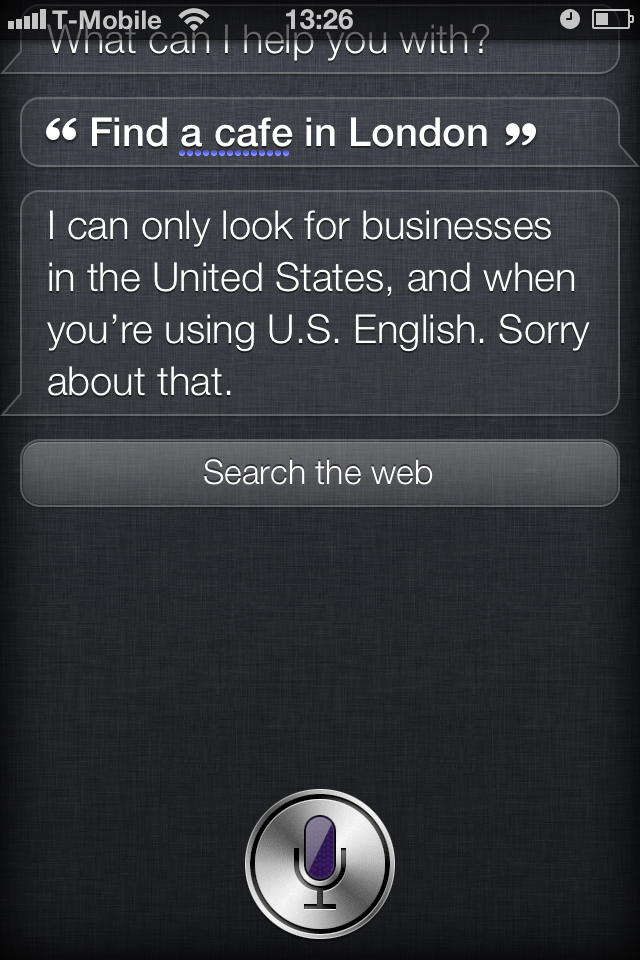 It emerged today that when a user asks for local businesses, or directions to a café, for example, Siri replies: "I can only look for businesses in the United States, and when you're using U.S. English. Sorry about that."
Apple has announced on its Siri FAQ page that "Maps and local search support will be available in additional countries in 2012."
This is a major let-down for UK iPhone 4S buyers, who were mostly unaware of this lacking feature until the phone went on sale this morning.
Siri is also unable to create new contacts in the address book, although a reason for this is not explained. Apple has also stated that Siri will support additional languages, including Japanese, Chinese, Korean, Italian and Spanish in 2012.
You can read our fll hands-on review of Siri here.