Sister Gloria abduction: Colombian investigators sent to Mali to find kidnapped nun
Colombian nun was kidnapped last month by armed men claiming to be jihadis.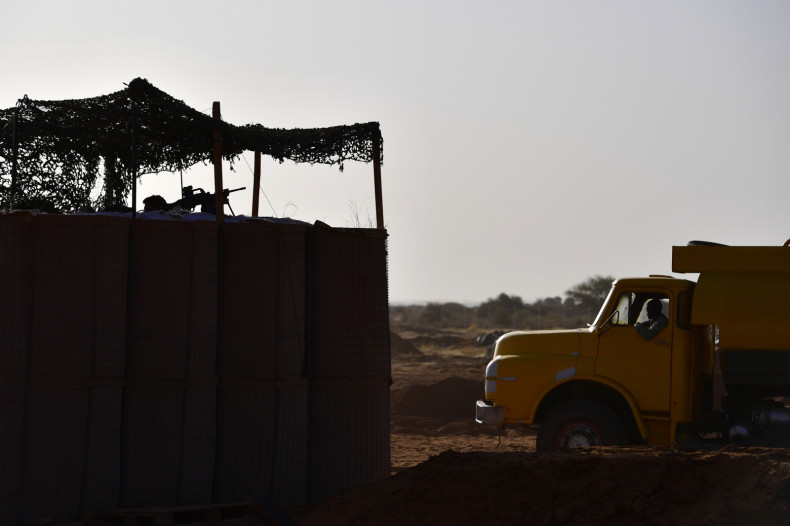 Two Colombian investigators have landed in the African nation of Mali where a Colombian nun, Sister Gloria Cecilia Narváez Argoti, was kidnapped last month by four armed men claiming to be jihadis.
Al-Qaeda-linked groups have recently been moving into previously untouched parts of Africa, as Islamist terrorists seek to gain exposure in the Sahel and neighbouring Burkina Faso, with which Mali shares a porous border.
Colombian and Malian police have mobilised to find the Mary Immaculate nun, who was abducted from her community on 7 February. She is believed to be in the hands of Islamic militants who stormed the home where she served in Karangasso, Southern Mali.
Having arrived on 15 March, the two investigators from the Gaula (Grupos de Acción Unificada por la Libertad Personal), an elite police anti-kidnapping unit, visited the parish in the southern region of Sikasso, according to RFI.
Bogota and Bamako remain discreet about the ongoing research, with an official from the Malian Ministry for Security and Civil Protection reported as saying: "We are doing what it takes to find the hostage and kidnappers."
Cited by RFI on 9 February, a source within the ministry said two suspects were arrested soon after the kidnapping in relation to the investigation. At the time, reports said Malian investigators were trying to establish whether the suspects were accomplices.
"One of the hypotheses is that the kidnappers have gone to Burkina Faso with her as a hostage. But there is also the possibility that this is a smoke screen. The kidnappers could have headed to the border and then later gone into a wooded area in Malian territory," Fr. Edmond Dembele, secretary general of the Malian Bishops' Conference, was quoted as saying.
Further operations were carried out closer to the border with Burkina Faso, towards where the armed attackers allegedly took the nun, who has served in Mali for 12 years.
In the regional capital Sikasso, the Catholic Church has completed a novena – nine days of prayers – to help find Sister Gloria. Several parishes have also launched a media campaign with one objective in mind: that the nun is not forgotten.
Five years ago, al-Qaeda seized power in Mali's second city Timbuktu after hijacking an ethnic Tuareg rebellion in the country's Saharan north. They grabbed large swathes of land and threatened the capital, Bamako.
France's 2013 military intervention and UN peacekeeping missions have since returned control of the region to the Malian government, but authorities have subsequently intensified their military offensive against Islamist groups, which continue to operate across the vast desert areas.