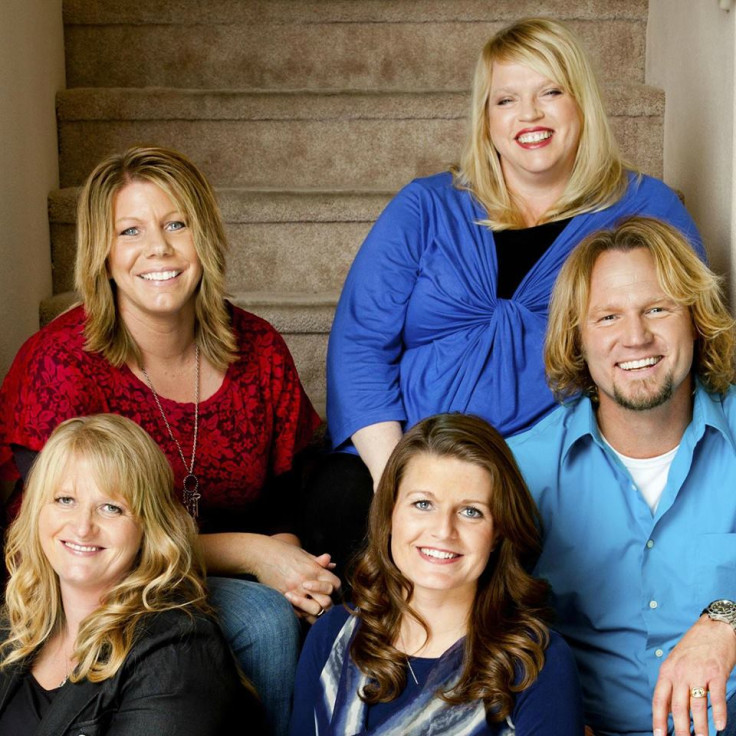 Kody Brown and his fourth wive Robyn will be the focus of Sister Wives season 6. The couple got marries legally after Meri divorced her husband of 24 years for the sake of the children.
The official Facebook page of the popular polygamist show of TLC is chronicling the newly wed couple's life as they are expecting their second child together.
Robyn is 20 weeks into her pregnancy and is expecting her baby around end of this year. However, as of now Meri is staying away from any news related to the polygamous family.
In one of the TLC blog, the network teases high emotional drama during the divorce of the 44-year-old with her polygamist husband. It is unclear whether Kody and Robyn's much talked about legal wedding will be attended by Mariah's mother.
The eldest of the sister wives have expressed her struggle about the divorce in the premiere episode preview.
The upcoming season will also mark the entry of Robyn's ex-husband, who is set to turn the table during the adoption of their children by the 45-year-old reality TV star.
"The adoption process proves to be a difficult one, especially when it comes to dealing with Robyn's ex-husband," the network mentions in its blog teasing some high-voltage drama in season 6.
The show will bring some lighter moments with the announcement of the new Brown couple's second child, and fifth for Robyn who already has three children from her previous marriage.
Sister Wives is a controversial show that documents the life of polygamist Kody, who lives with four wives Meri, Janelle, Christine and Robyn and their 17 children. Season 6 premieres on TLC on 13 September at 9pm ET/PT. This will be followed by the "Best of Sister Wives Tell All" special.