Sisters blame 'rude' flight attendant for being kicked off plane and missing father's final moments
They claimed Allegiant Air should be held responsible for denying them a last meeting.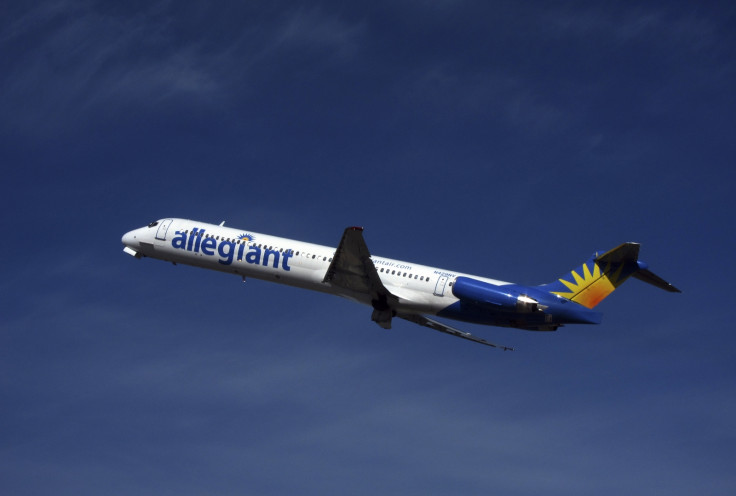 Two sisters from Florida are blaming Allegiant Air for making them miss their dying father's final moments. The sisters accused a flight attendant of kicking them off their North Carolina-bound flight when they were on their way to see their father in hospice care.
"I just wanted to see my dad," said Debbie Hartman, who said she was kicked off her flight along with her sister Trisha Baker on Monday (2 January). The pair were traveling from Sanford, Florida Asheville, North Carolina to visit their father when they reportedly received a text message that he had just hours to live.
Their plane was waiting to leave the tarmac when the received the message, according to News6. "I didn't know if my sister was getting the same text and (I) was thinking, 'I need to go back and tell her,'" Baker said. When Baker got up to tell her sister the news, she was interrupted by a flight attendant.
"She said, 'You need to sit down' and I said, 'Well, can I just sit here? I just want to console my sister. We just got word that my dad's dying,'" Baker said.
She told NBC News: "I leaned over with my seat belt on to rub my sister's leg – Debbie got really upset –crying and crying, had a bad panic attack, couldn't breath."
Hartman said the situation with the flight attendant escalated after Baker said she was not being compassionate. "[My sister] said [to the flight attendant], 'You're being very rude. My father is dying, and I'm comforting her,' and they said she needed to keep her personal problems off the plane," Hartman said.
The sisters claim the flight attendant called the captain shortly afterwards and the plane turned back to the gate. They were then escorted off the flight by airport security.
"I knew I was not going to see my dad then. I was begging all the way out of the plane and it was very humiliating, now that I look back, but I was in shock, and I was saying, 'Could you please let me go see my dad. Please, he's dying,'" Hartman said.
According to News6, a fellow passenger complained about the situation and posted her reaction to YouTube. "That was the most inhumane, deplorable thing I've ever seen any human being do," the unnamed female passenger said.
The sisters' father died soon after and they are asking for the airline to be held accountable. "I would like to see them in some way be punished in a way where people understand. This is not humane. 100,000% I blame them. They were the gate between keeping me from my father to say goodbye," Hartman said.
Allegiant Air said in a statement that it is investigating the incident. "At Allegiant, we rely on our crew members to provide and oversee a safe environment for every passenger, on every flight. We expect that authority to be exercised both judiciously and consistently, with empathy and with good judgment. We take this customer feedback seriously and are in the process of conducting an investigation into what occurred."
© Copyright IBTimes 2023. All rights reserved.