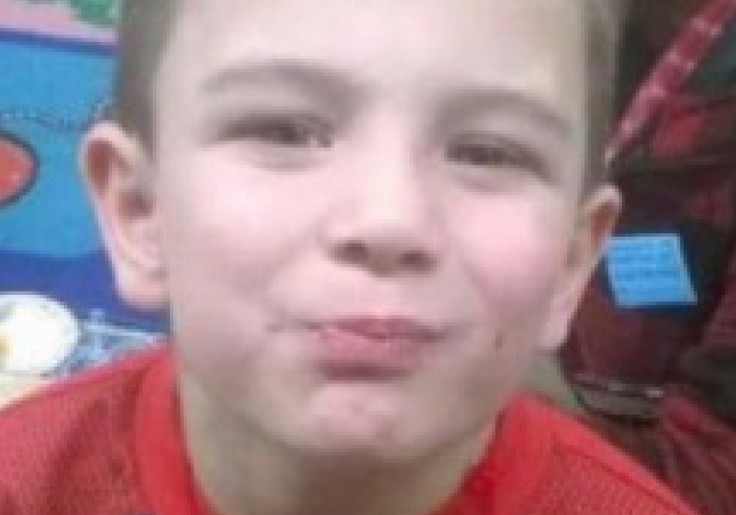 The body of a six-year-old Colorado boy who vanished on New Year's Eve was discovered in a pond that had frozen over four days after he went missing. David Puckett, from Aurora, around 11 miles east of Denver city centre, disappeared after wandering off from his family on Saturday evening.
After frenzied searches for the boy, a body was discovered on Tuesday (3 January) and his identity confirmed the next day by coroners.
The boy's body was found by a team of police divers who found him trapped under ice in a frozen pond located in a public park close to the family home where he had last been seen.
Authorities revealed yesterday they had found his body at around 10am local time and subsequently closed the park while police tried to piece together his final moments to determine how he died.
It was reported that the pond was not checked by police initially as the ice was not cracked, possibly indicating that it had frozen over. But police dogs picked up the boy's scent in the area surrounding the water, prompting a search was undertaken.
Puckett was wearing little more than a light jacket on the evening of his disappearance.
Aurora Police Chief Nick Metz said his department did not suspect foul play in the child's disappearance and that the boy had a history of wandering off.
"I have the very unfortunate news of letting you know that in a pond ... that we found the body of what appears to be a child inside the pond underneath the ice," Metz said at a news conference.
"At this time, we cannot give a positive indication on the child. However, because of this information and our suspicion, I had the unfortunate experience of having to inform David's family of what we had found."
The Federal Bureau of Investigation (FBI) was called in to assist over 150 local police members and 200 volunteers who searched the area after an Amber Alert was issued. Responding to the incident a team of 50 FBI agents contacted known sex offenders in the area, according to ABC News.