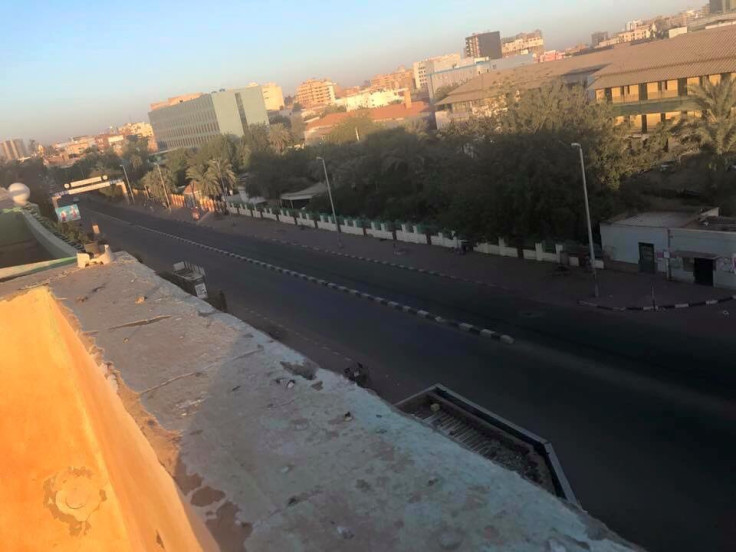 A sit-at-home strike against fuel subsidy cuts is taking place in Sudan. Activists and opposition called on workers to stay at home on Monday (19 December) as part of what they call a "civil disobedience movement".
A similar strike occurred in November, when opposition groups and activists called for a three-day "civil disobedience", prompted by the government's decision to increase petrol and diesel prices by 30% earlier this year. The move led to the rise in the cost of goods including medicines and public transport.
This, coupled with a sharp fall of the Sudanese pound and US economic sanctions, is further weakening the country's economy.
The strike has received large support by the opposition, including the banned party Sudan People's Liberation Movement– North (SPLM–N), which is fighting Sudanese troops in South Kordofan and the Blue Nile.
People have taken to social media to comment on the civil disobedience, with users posting pictures of deserted roads, claiming the strike had been successful.
Earlier in December, Sudan's President Omar al-Bashir claimed his regime would not be defeated "by keyboards and WhatsApp".
"In the past few days we have heard some people, who are hiding behind their keyboards, calling for the overthrow of the regime", Bashir said during a rally in the eastern town of Kesala.
"We want to tell them that if you want to overthrow the regime, then face us directly on the streets. I challenge you to come out onto the streets. But we know you will not come because you know what happened in the past... This regime will not be overthrown by keyboards and WhatsApp."
Activists told IBTimes UK the strike would commence on 19 December, as the date marks "the initial Declaration of Independence of Sudan".
On 19 December 1955, the Sudanese parliament unanimously adopted a declaration of independence that became effective on 1 January 1956, when the country gained independence and became the Republic of Sudan.
Cuts on fuel and gas subsidies in 2013 sparked protests which resulted in the deaths of dozens of people. Activists said at least 200 people were killed, while the government put the death toll at less than 100.