At least six Brits, including a baby, have been killed in a minibus crash in Saudi Arabia. Four members of the same Manchester family and another a man and a woman are believed to have been killed in the crash while travelling on a pilgrimage to Mecca.
Several others are said to have been injured. Two of the victims have been named by the Glasgow Mosque Centre as married couple Mohammad and Talat Aslam.
The mosque said in a statement: "Mr Mohammad Aslam and Mrs Talat Aslam of Glasgow, the parents of Shehla, Saba, Omar, Osman and Haroon, have returned to the mercy of Allah.
"On Wednesday 18 January they had just completed umrah [pilgrimage] and were travelling in a minibus to visit our beloved Prophet's masjid in Madina.
"Tragically they were involved in a fatal accident. Four members of another family from Manchester were also killed in this tragedy."
Yasmin Majiod, believed to be the niece of the Glasgow couple, wrote on Facebook: "Sadly Anty Talat Aslam and Uncle Aslam have left this world to return to our creator in a bus crash In Madina. May Allah forgive her and give her a high rank in Jannah Ameen [Paradise]."
A two-month-old baby is said to be among the fatalities of the crash.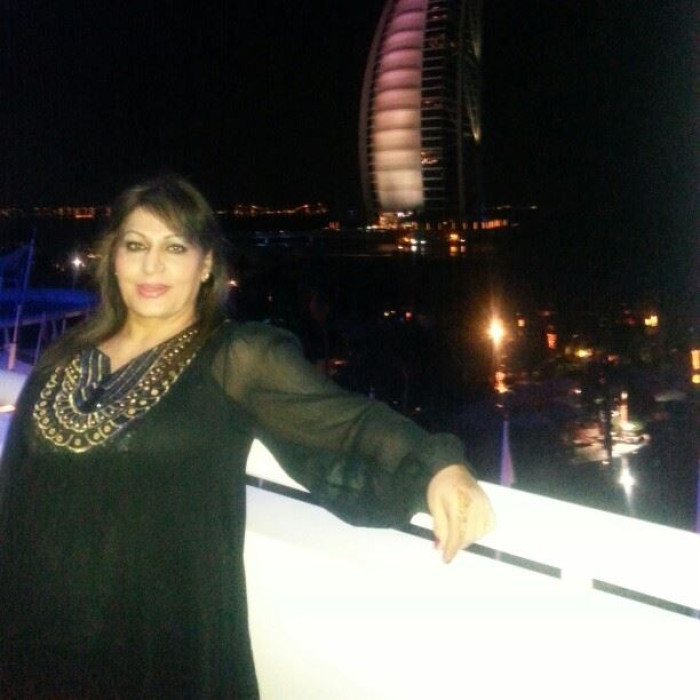 A Foreign Office spokesperson said: "We are supporting the families of six British people who have sadly died following a road accident in Saudi Arabia. We are also helping several more British nationals who were injured in the crash. Our thoughts are with the victims and their families at this very difficult time."
A spokesman for Haji Tours, the company which arranged the trip, said: "We are sharing our sorrow with the family affected.
"We hope God forgives them and gives them the best place possible in paradise. We share our grief with them and give them courage at this terrible time."