A group of six climbers are believed to have fallen thousands of feet to their deaths on one of the United States' highest mountains.
Search helicopters heard pings from emergency beacons buried in the snow thousands of feet below their last known location, said a national park official on Saturday.
"There's not a viable chance of survival," park ranger Fawn Bauer told 5 Eyewitness News.
The ranger said the helicopter crew had also seen camping and climbing gear in an avalanche-prone area more than 3,000 feet below the group's last known position.
The six climbers were at 12,800 feet when last contacted on 28 May.
26-year-old Mark Mahaney is one of the missing. According to his uncle Rob Mahaney, he was an experienced climber who had climbed Mount Rainier before.
The missing group includes four clients of Seattle-based Alpine Ascents International and two guides.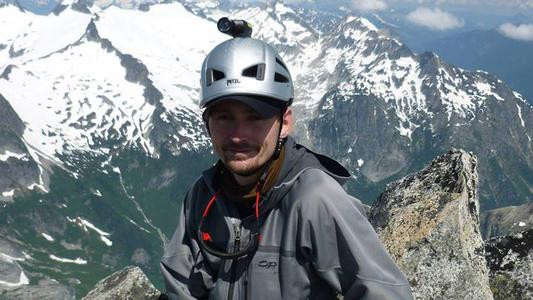 A blog post on the Alpine Ascents website said the climbing team had turned around at 13,000 feet during their attempt to reach the summit because of weather conditions.
Air and ground searches were suspended on Saturday afternoon. The bodies will not be recovered on Sunday because they are in an extremely dangerous area, where snow, ice and rock fall constantly, Bauer said.
"It would expose our rangers to pretty extreme conditions, so we are not able to do any kind of ground searching of that area.
"And, in all honesty, we may never be able to get on the ground there."
Patti Wold of Mount Rainier National Park issued a statement saying: "There is no certainty that recovery is possible given the location."
Mount Rainier, a 14,410ft active volcano, is the most heavily glaciated peak in the US.
The worst mountaineering accident on Mount Rainier occurred in 1981, when 11 people lost their lives in an ice fall on the Ingraham glacier.
In 2012, a park ranger lost his life when several climbers were caught in a storm while trying to ascend the mountain. While loading the climbers into a rescue helicopter, the ranger lost his footing and fell 3,700 feet to his death.