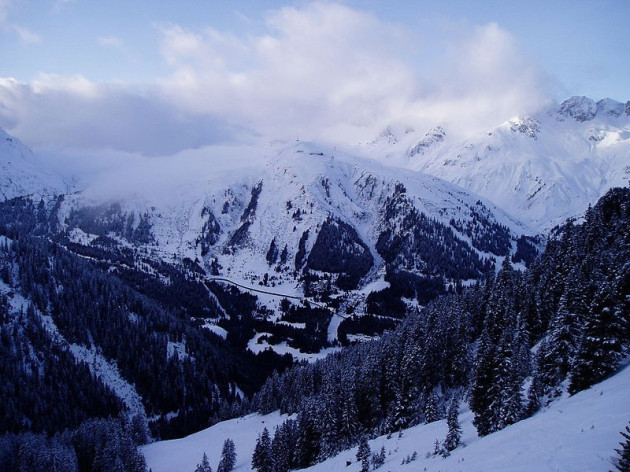 A 42-year-old British man hiking with a companion in the Austrian Alps has fallen to his death.
He died after losing his balance and plunging over 200 metres down a slope.
Police said the man, who has not been named, was hiking with a friend in the Tyrol region in western Austria on Friday 28 June. Neither was an experienced climber.
The Austrian tourist area is popular with novice hikers as well as experienced climbers with a rating system that ranges from "easy" hiking trails, moderate mountain footpaths and "extreme" Alpine routes.
Weather is one of the primary dangers of mountaineering, and blizzards may cause poor visibility, leading to climbers getting lost or falling into the void. Even in the summer, weather can turn deadly, as lightning can strike at the highest points, including mountain-tops and rock edges.
Avalanches are extremely dangerous as besides snow, they bring down rocks and ice. Falling rocks are a much more common danger than snow avalanches.
In the UK, the tally of deaths on Scotland's mountains has reached 12.
"Most people these days come very well prepared and daft behaviour is rare. Accidents happen and human error cannot be helped," John Willis, a member of the Ochils Mountain Rescue Team in Scotland told the Observer.
He claims that mountaineering is among the safest of pastimes. "Our figures show that around 230,000 people engage in mountaineering activity each month. That equates to nearly three million each year. That means the average climber in Scotland would need to climb every day for 55 years before having an accident," adds Kevin Mitchell, team leader of the Ochils Mountain Rescue Team.
Despite the image of mountaineering being a modern-day sport, the pastime is centuries old. The famous iceman, Ötzi, whose remains date back 5,300 years, was found high in the Alps in 1991.
It was Petrarch, a 14th-century Italian poet, who was the first person known to have climbed to the top of the Alps. He later wrote comprehensively about it and is often considered the father of Alpinism.