Vulnerable migrants living in Calais' infamous Jungle refugee camp will face even worse living conditions after the camp's imminent demolition, as many will be forced into hiding across northern France, a health charity has warned.
Thousands of migrants, some fleeing war and poverty in the Middle East, Africa and Asia, have gathered in their thousands on the French coast near the port of Calais in hope of making their way to the UK by sneaking onto lorries, hopping onto trains and even walking through the Channel Tunnel.
The French government has pledged to resettle camp residents in reception centres throughout the country and evacuations at the camp are expected to ramp up this week ahead of the demolition which is due to begin on Monday.
Doctors of the World UK, part of the Médecins du Monde (MDM) network, however warned that demolishing the camp will not stop refugees going to Calais, and without it people will end up living in even worse conditions with fewer facilities.
Why is France closing the 'Jungle' camp?
The French government, which is keen to be seen as acting on immigration issues ahead of the May 2017 presidential election, earlier this year announced it would be closing and demolishing the camp that is home to an estimated 10,000.
There has been a sense of emergency with regards to the French authorities' will to close the camp before the winter. Indeed, under French law, the camp cannot be cleared if its residents face the winter without a home and the authorities cannot provide them with appropriate accommodation.
After a number of setbacks, a court on 18 October rejected a request to delay the planned closure after charities described the ""inhuman and degrading" closure as "an attack on the fundamental rights".
"We know this because we were working there long before this camp was established. We have been through demolitions, and evacuation, and people ended up living in squalid squats and woodland, often without running water," said Pippa Hatton, a spokeswoman for the health NGO, which has provided essential medical help to refugees and migrants living in and around Calais and Dunkirk since 2003.
Speaking to IBTimes UK ahead of the demolition, Hatton warned that besides becoming increasingly desperate and taking more risks, refugees and migrants will have no choice but to go back to inhumane living conditions when the camp is closed.
This means living in squalid squats and woodlands, in very muddy conditions, with no running water and without adequate protection from cold weather.
The charity's main concern is the effect this would have on people's physical and mental health.
Abysmal sanitation and hygiene conditions can lead to a plethora of health conditions including scabies and respiratory problems.
Mental health effects are a core issue. "The people who are in camps have already been through so much trauma and the demolition, expulsion and having their choices taken away from them is only going to add to that trauma, as well as living in those conditions."
Tory MP 'demonisation' of refugees affecting mental health
Health workers have described seeing an increasing number of people "who have started to use those feelings against themselves" – issues that Hatton expects to worsen after MPs "demonised" refugees by suggesting that more thorough screenings were needed to allow refugees in the UK.
Responding to the backlash that resulted after claims emerged that unaccompanied children recently brought to the UK looked older than 18, Conservative backbench MP David Davies demanded migrants and refugees face dental checks and X-rays on their hands to prove they are minors.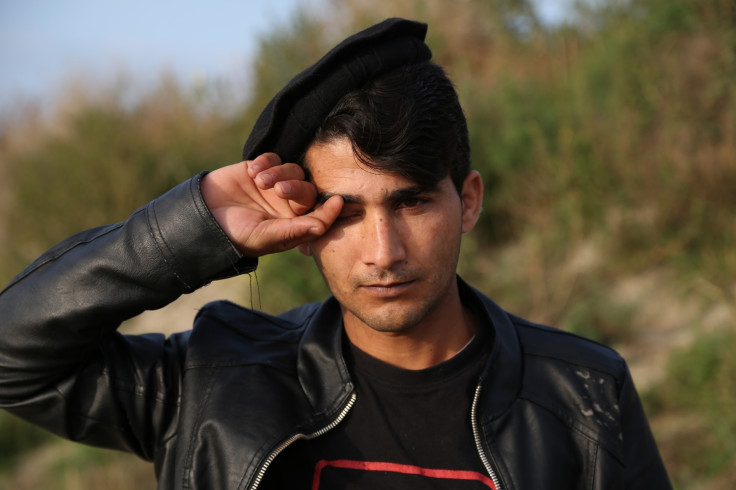 "These dental checks are inaccurate, often unreliable and to carry them out is just inappropriate as well as unethical. For those people who have been through so much coming here to find solace to then have their faces flashed all over the media, and people really demonising them is really going to add further trauma to what they have already been through," Hatton said.
The health charity is calling on the British public to request that their MPs do more. "We think that the (Conservative) party chairman Patrick McLoughlin should look into disciplinary action for the damaging comments that David Davies has been making."
Instead of investing time and money building walls and dismantling camps, governments should be concentrating on people's health and wellbeing, the spokeswoman said.
"The amount of money, time and effort that has been spent, and now suggesting additional dental checks of people who have gone through Home Office checks to come to the UK is just focusing on the wrong issue and not tackling the root of the problem. If asylum claims aren't going to be heard, then people aren't going to be deterred to get their voices heard by the UK."
According to Hatton, "this problem is completely solvable". If the UK were to hear the asylum claims in Calais, refugees and migrants would not have to take these risks to try and cross over, she said, adding: "These are really serious issues and this is a very significant moment in time for Calais and for the people there. It shouldn't just be dismissed."