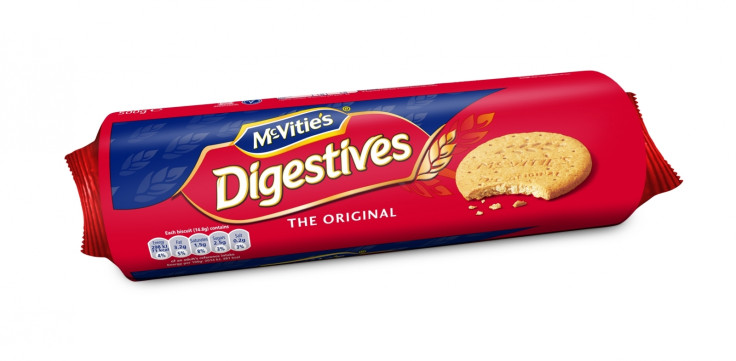 The size of a 500g packet of Digestives will be cut by 100g due to rising costs following the UK's Brexit vote.
Turkey's Pladis which owns McVitie's is to cut the size of the packet by 20% in the latest example of 'shrinkflation', which has seen the contents of a range of biscuits and chocolate bars reduced as the value of the pound remains around eight percent lower after Britain's vote to leave the European Union last June.
Over the same period the wholesale costs of ingredients such as sugar and chocolate have also jumped on international markets.
The new 400g packet of Digestives will hold seven fewer biscuits compared to the 34 contained in the old standard pack, but will keep the same price, typically around £1.10. The new packets will appear on shelves at the end of this month.
Pladis UK & Ireland managing director Nick Bunker said: "The rising cost of ingredients and changes in the exchange rates means it has become more expensive to bake our products.
"We work hard to drive efficiencies throughout our business to absorb cost increases, but occasionally, like many other businesses in these challenging times, we do need to make some adjustments."
Digestives were named the nation's favourite biscuits in a Channel 5 survey last December, which revealed Britons ate one of the malted wheat treats every 52 seconds.
A series of household confectionery brands such as Toblerone, Maltesers, Snickers and Quality Street have recently shrunk in size be between 12% and 25% in recent years while maintaining their old prices.
Shrinkflation may have gathered pace over recent months, but the trend has taken hold in consumer manufacturing over a number of years.
Overall, 2,529 products have shrunk in size over the past five years but are being sold for the same price, the Office for National Statistics (ONS) said last summer.
But the ONS added only 614 products had grown larger over the same period, between January 2012 and June 2017.