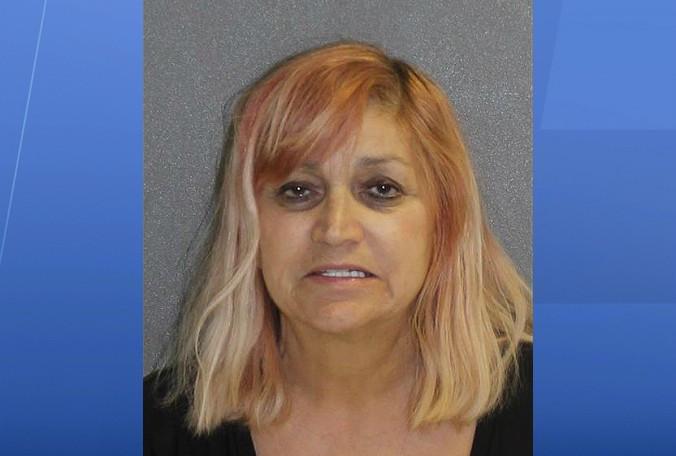 A pensioner with a history of violence gunned down and dismembered her younger boyfriend, police have said.
Nelci Tetley, 67, was charged with the first-degree murder of her lover Jeffrey Albertsman on Thursday (18 January). She is being held at nearby Volusia County Branch Jail without bail.
The case stretches back almost six months to when Daytona Beach Police officers found the "badly decomposed" torso of 54-year-old Albertsman at his home in the north of the Florida city.
Police had been called to Albertsman's home on the night of 25 July by concerned neighbours who had not heard from him in a week.
Officers noticed an overpowering stench consistent with the odour of decomposing corpse according to a police report.
They found the victim had been shot in the head, but both arms and legs were missing.
It took two months for detectives to find his limbs, hidden in a fern garden in Volusia county, east-central Florida.
The couple lived together but had a stormy relationship. In 2016, Albertsman filed an injunction against Tetley and accused her of beating him up and threatening his life. He also said his lover suffered from a history of mental illness.
In the injunction Albertsman wrote: ″[She] has been making serious death threats! She has been lashing out at me uncontrolaably [sic]. She has slapped me. I provided video of this to the arresting officers. I am in fear of my life! She has said, 'I can kill you!'"
The victim wrote that he and Tetley had lived together for almost nine years at that time. He added the argument that led to the assault was over whether they should move to a new apartment.
Tetley pleaded no contest to a battery charge and spent a total of 12 days in prison in 2016. She had previously been arrested three times for battery between 2013 and 2016.