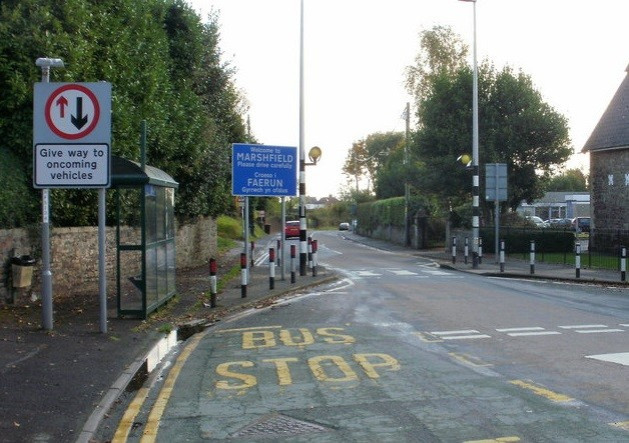 Four people have been arrested in south Wales under the Slavery and Servitude act and police are searching an area in Marshfield, on the outskirts of Newport, for a body.
The four arrested - two men aged 66 and 42, both from the Marshfield area, a 36-year-old man from the Cardiff area and a 42-year-old woman from Monmouthshire - are being held by police as part of the investigation.
Over 100 officers took part in an operation covering three addresses in Cardiff, Penhow in Monmouthshire and the Marshfield area of Newport.
The long-running investigation was based on evidence suggesting people were being held in poor conditions at the Marshfield site and made to work for free.
A man was found at the site and was taken to a medical facility where his physical and mental wellbeing is being assessed. He is of Eastern European origin and his age is unknown.
Police are now searching the area following intelligence that suggests a body was buried at a farm in the Marshfield area.
Lead investigator detective superintendent Paul Griffiths said: "Today's action is the latest phase of a long-running investigation into alleged offences of Slavery and Servitude. The investigation began when a 43-year-old man was found to be living at the Marshfield site in very poor conditions having been reported missing by his family for 13 years.
"Since then a specialist team of detectives has been investigating and gathering intelligence and evidence.
"In addition to the suspected offences in relation to Slavery and Servitude, we are also acting on intelligence which suggests that the body of an unknown person may be buried at the Marshfield site. As such specially trained officers, equipment and a forensic archaeologist have been deployed to investigate this.
"Because of the scale of the investigation we are fully aware the operation has caused disruption to other residents, especially in the Marshfield area, and we thank them for their continued co-operation and understanding."
Locals said they were shocked at the investigation. One Marshfield resident told WalesOnline that it was "very scary", while another added that the people had lived at the address for years.