The Islamic State (Isis) has released a new propaganda video urging supporters across the world to plot attacks against Western countries. The terror group's official Al-Hayat Media Centre released footage on 26 January calling on jihadists to destroy the kuffar (nonbelievers) in "Europe, America, Russia, Australia and elsewhere".
The clip features images of previous Isis-claimed attacks including the one at Westminster Bridge in March 2017; 2015 San Bernardino attack; 2015 Hyper Cacher kosher supermarket siege in France; 2016 Bastille Day attack in Nice, France; and footage of Berlin Christmas market terrorist Anis Amri making his pledge to Isis. The video is also interspersed with scenes of beheading and warfare.
An English-language nasheed (hymn) from the video promises paradise in afterlife for those who take up the cause.
"Go answer the call, don't spare none, kill them all, it is now time to rise, slit their throats, watch them die," the song states, according to PJ Media. "The Islamic State stands, and it stands and demands, that you worship the one, whom besides there is none.
"We're the grandsons of men, who gave all that they can, to rule all of the lands, with the law of Islam," it continues. "Holding up the flag high, and seeking paradise, o my brothers stay strong, victory won't be long."
"Together we will stand up, once filled with iman (faith), men who answered the call, terrorising the world.
"Through our blood comes success, and we'll give it our best, to destroy the kuffar [disbelievers], we will slaughter them all," the nasheed adds. "So my brothers erupt, let the world know we're up, by the will of Allah, we will conquer the world."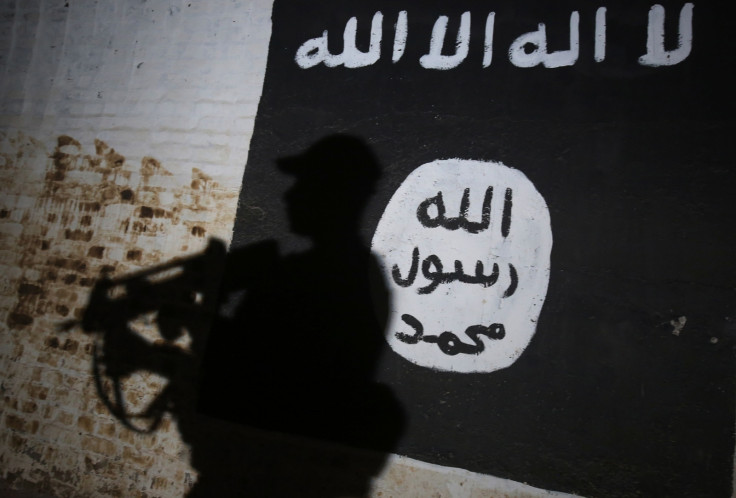 The video also features a short clip from the mass shooting at a country music festival in Las Vegas in October 2017. The Isis has insisted that it was responsible for the attack, but investigators claim the shooter Stephen Paddock showed no indication that he was associated with the terror outfit.
The footage was shared on various social media platforms including YouTube and on file-sharing sites.
Despite the Isis' continued efforts to spread extremist propaganda on the internet, the group has been facing widespread defeat on the ground in Syria and Iraq where counter-terrorism forces have take over around 95% of its territory in the region.
US Central Command General Joseph Votel said on 29 January that "military defeat of Isis can now be measured in weeks". However, there is speculation that the group plans to create a new stronghold elsewhere and could be looking at Asia where there has been a modest growth of support and recruitment.
However, the Isis could be facing another kind of challenge in the form of the Taliban which has witnessed a resurgence in recent times, having recently orchestrated a brutal attack in the Afghan capital Kabul.
Close to 150 people were killed in the ambulance suicide bombing on 27 January.