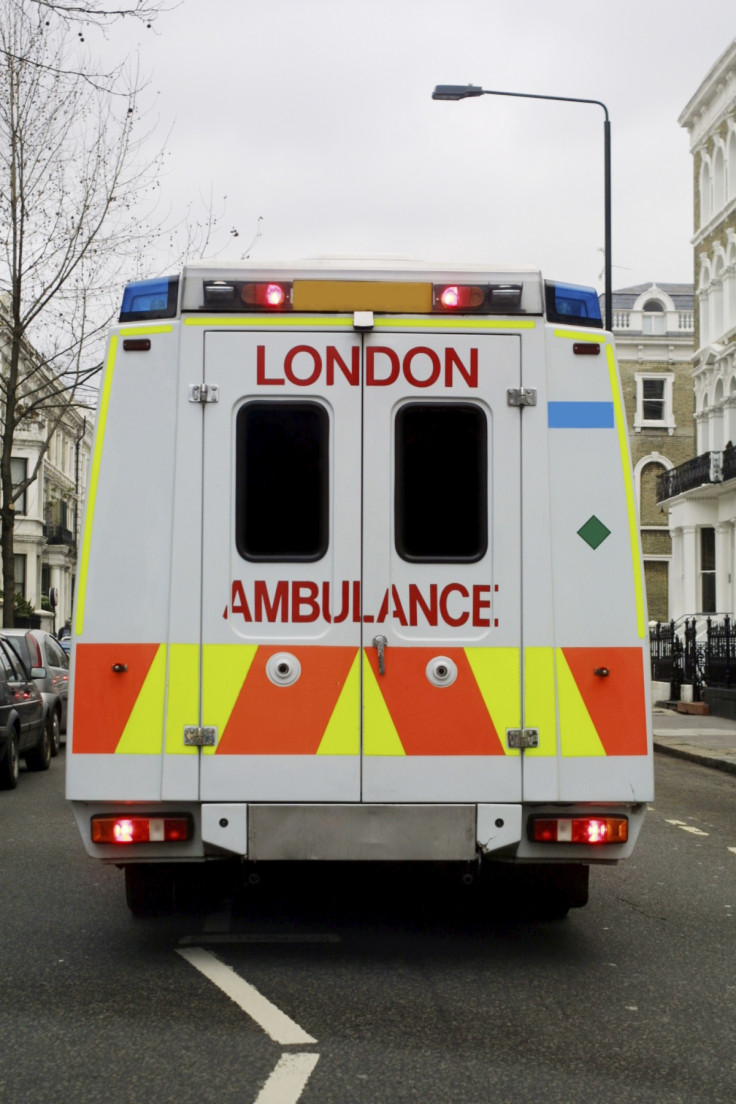 Swift response, well trained staff and proper equipment to tackle medical emergencies are expected of any ambulance service. But all these are lacking in the London Ambulance Service, rules England's chief inspector of hospitals. The service is the first such service in the country to be put into special measures.
Professor Sir Mike Richards, the chief inspector is now recommending that the service be put into special measures to allow it to get the necessary support to improve. The London Ambulance Service NHS Trust serves an estimated 8.6 million people in the capital.
The service is expected to see a busy year this year with 1.9 million calls or more than 5,000 calls for help a day. There was also serious concerns on the way the service may respond to terrorism and other mass-casualty emergencies.
A Care Quality Commission inspection in June has found that the service had been performing "poorly" since March 2014. Concerns raised included poorly trained staff, lack of equipment and a reported culture of harassment and bullying.
The inspectors also looked at the provision of Hazardous Area Response Teams (Harts) which are called out in the wake of terror attacks, explosions, firearms incidents, building collapse, train crash and other major incidents. Checks at the capital's two Hart centres showed that instead of the minimum six paramedics on duty at all times, there were only four or few staff available. Sometimes the number fell to only one paramedic on duty. "This was not a safe system of working where an effective Hart response could be utilised," the inspectors pointed out.
Until 2014, the trust was ranked as the best performing service in the country for dealing with emergency category A calls which requires attendance within eight minutes. It now hits that target only 25% of the time.
Sir Mike said: "I am recommending that London Ambulance Service be placed into special measures, because I believe that this is the step necessary to ensure this vital service gets the support it needs to improve. The trust has been performing poorly on response times since March 2014."
He continued: "This is a very serious problem, which the trust clearly isn't able to address alone, and which needs action to put right." The Trust however said that it has taken the necessary actions to address the concerns raised in the report. The shortcomings identified at the service include:
high number of frontline vacancies;
inappropriate staff training, exacerbated by low staffing levels;
demoralised and stressed staff. Some reported bullying and harassment;
lack of senior staff supervision; and
failure to meet response target times.
Dr Fionna Moore, the trust's newly-appointed chief executive said: "We would like to apologise to Londoners and say how sorry we are that we haven't come up to the standards they should expect of us and we are working really hard to address those issues." She attributed the problems in recruiting staff partly to the high cost of living in London and the shortage of housing.
Despite these difficulties, the trust managed to recruit 167 new staff and more than 200 others are in training, she said. The service had launched its search for staff as far as Australia and New Zealand.
Rehana Azam, GMB union national officer said: "The underlying problem is a shortage of staff. There is a seriously high vacancy rate in the LAS and other ambulance services. We are pleased the CQC identified this and perhaps now it can be addressed in full."