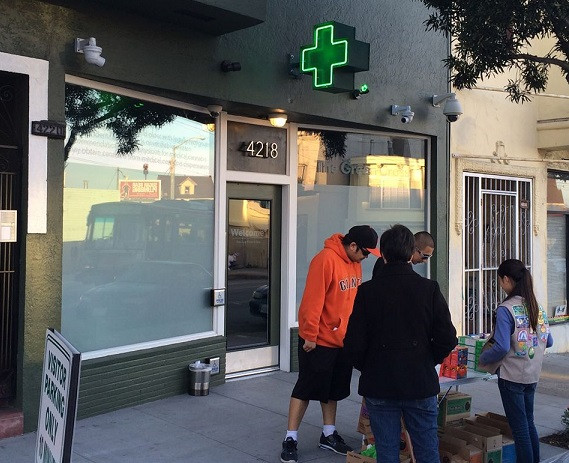 A 13-year-old girl can claim to be a frontrunner for businesswoman of the year after setting up shop selling Girl Scout cookies outside a medical marijuana clinic.
Teenager Danielle Lei is said to have sold 117 boxes in just two hours – roughly one a minute - after she and her mother decided to sell her cookies outside The Green Cross medical marijuana dispensary in San Francisco.
According to her mother, Carol Lei, she sold 37 more boxes of cookies than she did in the same time period outside a small local supermarket the following day.
The mother said she sought permission from the clinic to allow her daughter to sell the cookies beforehand.
Holli Bert, a staff member at The Green Cross, told Mashable: "It's no secret that cannabis is a powerful appetite stimulant, so we knew this would be a very beneficial endeavour for the girls.
"It's all about location, and what better place to sell Girl Scout cookies than outside a medical cannabis collective?"
Medical marijuana is legal in the state of California, but only to those over 18. A spokesperson for the Girl Scouts of America said they did not have a problem with Danielle's business strategy.
"Our number one concern is the safety of girls," the spokesperson told the Huffington post. "As long as they're following our safety guidelines, we trust our parents to make decisions for their daughters based on the communities that they live in."
The Green Cross was so happy with the agreement, it invited Danielle to return to the front of the clinic to sell her cookies again.
However, such an arrangement will not be taking place for Girls Scouts in the state of Colorado.
Following hoax reports that three girls were also selling cookies outside a medical marijuana dispensary – stemming from a clumsy Photoshopped image - the Girl Scouts of Colorado sent a tweet banning such activities.
Recreational marijuana is legal in Colorado in small quantities.