Are smartwatches the next major gaming platform?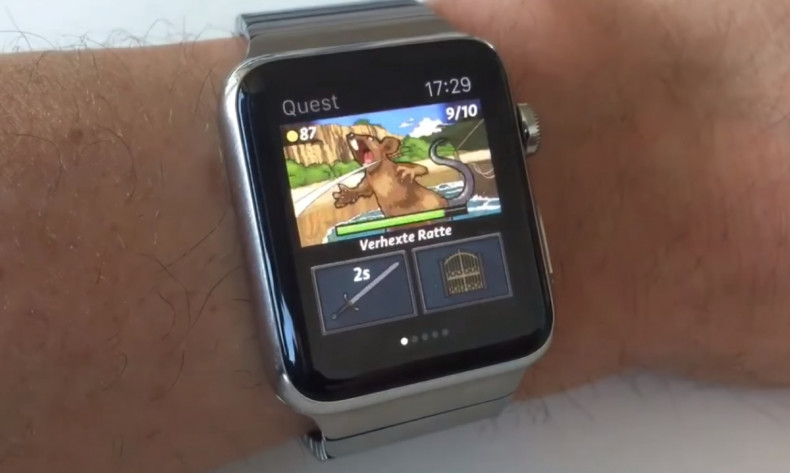 The arrival of Rovio's Angry Birds in 2009 catapulted smartphone gaming into the mainstream. Three years later, another Finland-based firm Supercell heralded a new wave of mobile gaming, this time for tablets, with Clash Of Clans. Three years on again and smartwatches are emerging as the next major platform for mobile gaming. Once again it is a Finnish firm that is leading the charge.
Everywear Games, a Helsinki-based startup, is targeting the Apple Watch in the belief that smartwatches are the "most exciting new platform in the industry, ever". The company's first offering, Runeblade, is already the most popular game on this platform.
"Smartwatches are absolutely perfect for gaming," Aki Järvilehto, CEO and founder of Everywear Games, told IBTimes UK. "They're the disruption we've been waiting for. They will redefine gaming.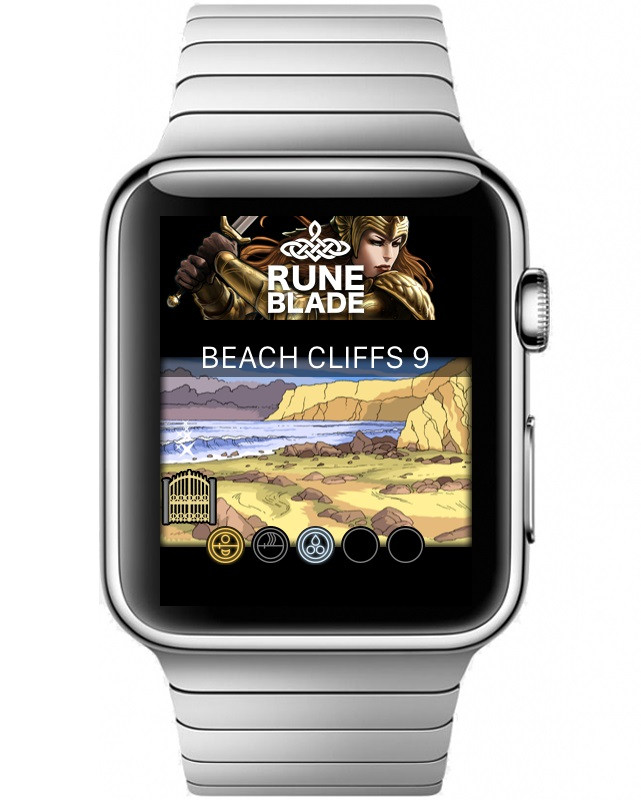 Runeblade is the best-selling smartwatch game ever
Everywear Games
"They're always available and will get you in the game in seconds, much faster than any other platform. We are already seeing a frequency of use among our players that is simply unprecedented in games."
Runeblade: more than just a mini-game
Järvilehto describes Runeblade as "the most addictive" gaming experience on any device, and he has the stats to back that up. While the majority users play casually, the top 2% of players complete more than 100 missions every 24 hours. This means turning to the game on average every six minutes throughout the day, to play for five to 15 seconds at a time. "Twitter-sized entertainment," says Järvilehto.
The short playing times doesn't mean that Runeblade should be considered a "mini game". The gameplay is a full-on fantasy adventure RPG, complete with monsters, wars, and spells. Each month, new content is rolled out in order to introduce new storylines that run in seasons.
Everywear Games is currently focusing all of its attention on the Apple Watch, as it's significantly more popular than all other Android Wear devices combined. Recently published research by Canalys revealed that nearly seven million Apple Watches have been shipped since its launch earlier this year.
In the future, Järvilehto hopes that Runeblade will be made available on other smartwatch operating systems, but only once it has become an "iconic". Järvilehto said: "We do want to be the leading game developer on all leading smartwatch platforms, but that time will be later."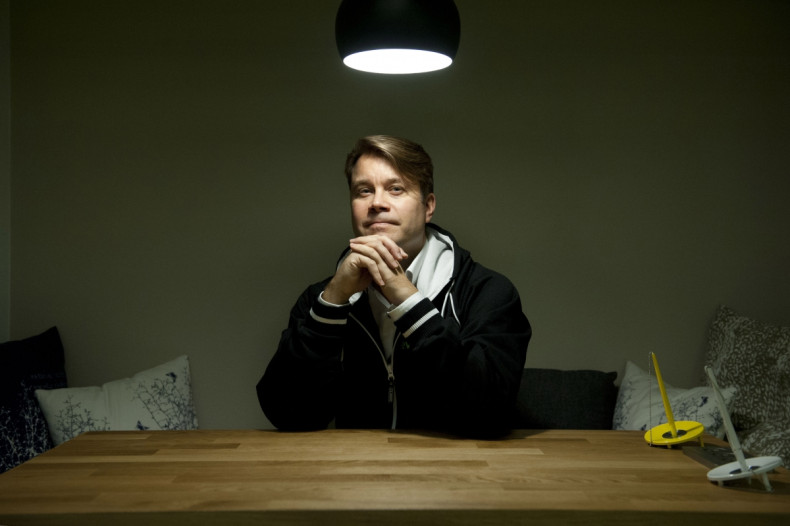 Runeblade adopts the same 'freemium' revenue model that has proved so successful for Clash of Clans developer Supercell. This means it's free to download and play, however extra features and items to enhance the gaming experience can to be purchased in-game.
While nine out of ten players choose to only play the free version, those that do pay earn the company a fortune. Last week, the company announced that it had made €871m in pre-tax income, making it Finland's biggest money-maker - earning nearly 10-times that of the once mighty Nokia.
Too early for smartwatch success?
Such success could be the reason that Runeblade's forebearers are yet to transition into smartwatch gaming. "I think it's way too early to say [whether smartwatches will be the next major gaming platform]," Supercell CEO Ilkka Paananen told IBTimes UK this week at a press event ahead of the startup conference Slush.
"I'm sure it has potential, it's just not for us. Right now we have our hands full with existing games on the existing platforms, so we don't have any plans. I'm sure it will be a great, great platform for somebody else."
Some of those involved in Supercell have actually helped fund Everyday Games, while members of Rovio who have previously worked on Angry Birds are on the team. It will be at least another two years before if it's known if the venture pays off. Only with a smartwatch adoption on the scale of smartphones and tablets will Everywear Games and other startups like it ever hold the potential to be significant earners.
"This year marks the beginning of smartwatch gaming, but we're approaching the market with a long term view," Järvilehto said. "Right now we are in pole position, but for us the important thing is to be the leader in this market when we have a hundred million devices out there. Devices which are part of the largest content ecosystem we have on the planet."