Nokia's new N1 tablet is nothing remarkable. Unveiled on 18 November at the 2014 Slush startup conference in Helsinki, Finland, the N1 tablet is yet another Android tablet - the 405th Android tablet in fact - and is only really noteworthy in that it's Nokia's first piece of hardware since selling its Mobile and Devices division to Microsoft earlier this year.
The day after the N1's unveiling, the small Finnish smartphone maker Jolla announced its own tablet at Slush. Unlike the N1, it is the first tablet to run on the open-source Sailfish operating system, and continuing in the startup spirit Jolla revealed that it hoped to raise $380,000 to bring the tablet to fruition through a crowd-funding campaign. It met the target in just over two hours.
The contrast between the N1 and Jolla's innovative tablet is a reflection of how Finnish startups have usurped the market-space and attention left behind by the implosion of the once mighty Nokia. Even Jolla's staff are made up of former Nokia employees, a trend that has travelled right across the the Finnish tech industry over the last few years.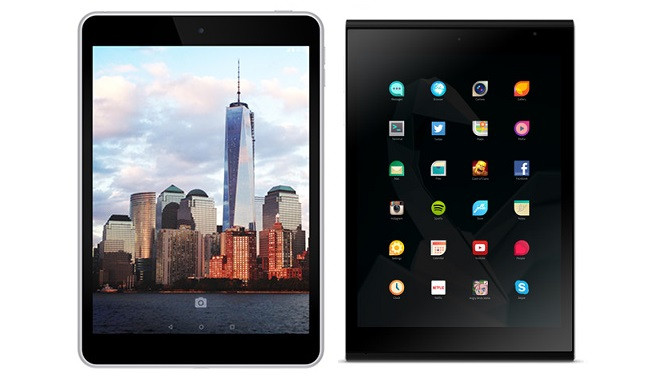 Filling Nokia's Void
It's been a long fall from grace for Nokia. Between 1998 and 2007, Nokia was responsible for 20% of all of Finland's exports, overtaking the traditional logging industries that had dominated Finnish industry for centuries. In 2000, Nokia alone accounted for 4% of the country's entire GDP.
By 2012 Nokia's contribution to Finland's GDP was actually negative, according to figures from the Research Institute of the Finnish Economy (ELTA). Many different reasons can be cited to explain this decline but the main one was the firm's inability to keep up with the pace of mobile internet that exploded with the launch of the first iPhone in 2007.
The demise left over 40,000 highly-skilled ICT workers unemployed in Finland. Over the last few years, these workers have fuelled the formation of thousands of tech startups that have risen up alongside Jolla to offer innovative and exciting solutions to the world's problems.
No longer limited by the constraints of a major firm, individuals and groups have followed their own paths to create new products and develop their own ideas into businesses that stretch from waste management, to health, to mobile gaming.
"Nokia was so important to Finland, of course, but it's also the reason we had such a heavy know-how with ICT," LenitaToivakka, Minister for European Affairs and Foreign Trade, told IBTimes UK.
"Our ICT know-how in our SMEs (small and medium-sized businesses) and they are creating - like you can see at Slush - all kinds of new things. Many countries have re-emerged after Nokia, as engineers have switched to other companies.
"So you can see a lot of companies where maybe something that was bad for Nokia actually became good for everyone else."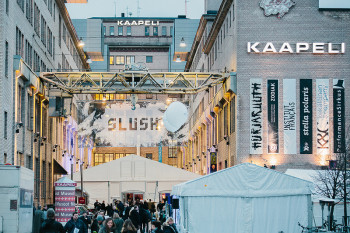 26% of Europe's startup exits
For many of the startups, Nokia has in fact been both intentionally as well as accidentally instrumental in their formation.
The Nokia Bridge incubator programme has helped finance many former employees with up to €150,000 each in funding for new startups. This has been bolstered by the Finnish government's own unique Tekes programme - a technology investment arm that provides funding to develop "innovations that create growth".
Both initiatives have helped drive a region with just 4% of Europe's population to create 26% of Europe's startup exits in recent years.
Startups to spring from Nokia's downfall include Internet of Things firm Thingsee, social TV startup Tellyo, and waste management service Enovo - all of which were on show at Slush this week.
Slush itself has grown exponentially from its inception in 2008. From only 300 attendees at the startup conference in its first year, over 12,000 people now take part.
"Now that Nokia is doing worse the ecosystem around it is developing," said Miki Kuusi, the main organiser of Slush this year.
"Some people even say that the current downfall of Nokia is the best thing that's happened to this country because it's challenged us to come up with new ways to have a foundation for our welfare."