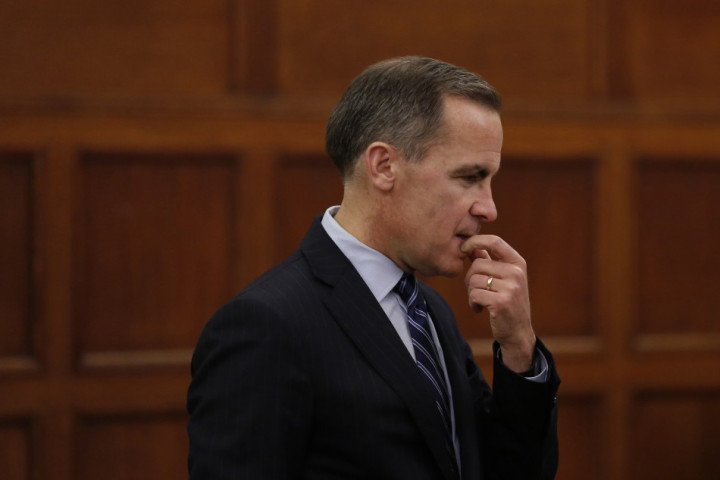 On the day Mark Carney steps into the governor's shoes on Threadneedle Street, Bank of England data revealed that total lending to small businesses fell by £4.4bn in the three months to May, exposing the Canadian's tough task ahead.
Bank of England credit easing initiatives, such as the Funding for Lending Scheme (FLS) and Extended Collateral Term Repo (ECTR), has so far failed to boost lending to small-and-medium sized businesses (SMEs), which are seen as the lifeblood of the ailing UK economy.
Total loans to SMEs including overdrafts fell 2.8% in the three months to May, said the Bank of England, from £174bn (€203.1bn, $265bn) to £169.6bn.
Proponents of the schemes say that without their underpinning, business lending would have fallen even further than it already has since the outbreak of the financial crisis.
Carney, who replaces Sir Mervyn King at the Bank of England, is tasked with improving the flow of credit to the real economy.
The Treasury believes that small firms are struggling to get hold of the affordable credit they need from banks in order to invest in expansion and create jobs and growth.
However research compiled by BDRC Continental in its SME Finance Monitor found that more than three quarters of small firms were "happy non-seekers of finance".
Those few firms who do want finance, but are not seeking it, are being put off by the economic climate, amid slowing global demand, government austerity and the eurozone crisis.
Of those who apply for loans or overdrafts from the banks, the SME Finance Monitor found that 70% were successful.
Despite the general decline in SME lending, some individual banks have managed to increase the amount of finance they offer.
HSBC's SME lending lifted by 3% to £12.3bn in 2012, after approving four in five small business loan applications, even though it is not part of FLS.
RBS, which has signed up to FLS, lent out £58bn in loans and credit facilities to SMEs and consumers during 2012 - and has pledged £20bn more.