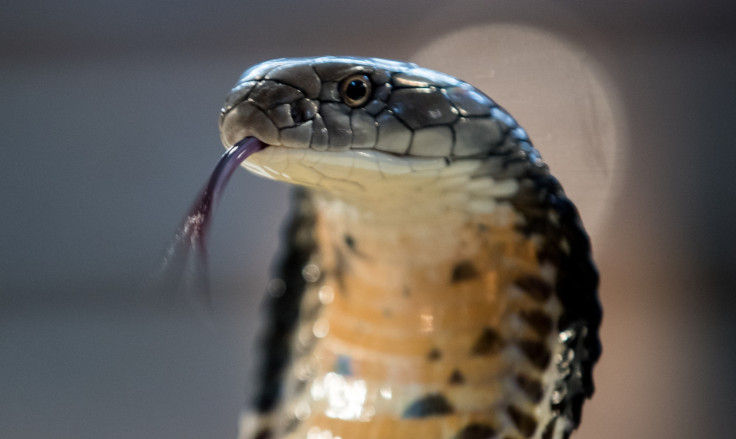 Police in Vietnam have seized 120 live cobras from a bus after stopping the vehicle in the country's central Dak Nong district on Wednesday (23 November).
State news outlet Thanh Nien reported the bus was carrying just four passengers but contained 15 plastic boxes filled with cobras.
The combined weight of the snakes was 220 kilograms (484 pounds) and all of the containers were confiscated over regulations banning transportation of products dangerous to people.
They are now being held in a local district police station for handling.
The bus driver told authorities he was transferring the snakes from the province of Vinh Phuc to Ho Chi Minh City, the country's southern commercial hub. The Associated Press said it was not clear if any arrests were made in connection with the seizure.
Cobra is used in traditional medicine in Vietnam and across South East Asia. 'Ruou thuoc' or 'medicine wine' is considered an important curative and believed to reinvigorate the sick. The snake is also a highly prised culinary delicacy.
Independent legal experts have said that Vietnam is failing to meet its international obligations to tackle wildlife trafficking after an undercover investigation revealed the scale of the illegal trade of elephant ivory, rhino horns and products from other endangered animals.
At a public hearing in November in the Hague, an independent panel of legal experts concluded that the Vietnamese government was turning a blind eye to wildlife trafficking networks at its borders. The panel found that the Vietnamese government was failing to comply with its international obligations.