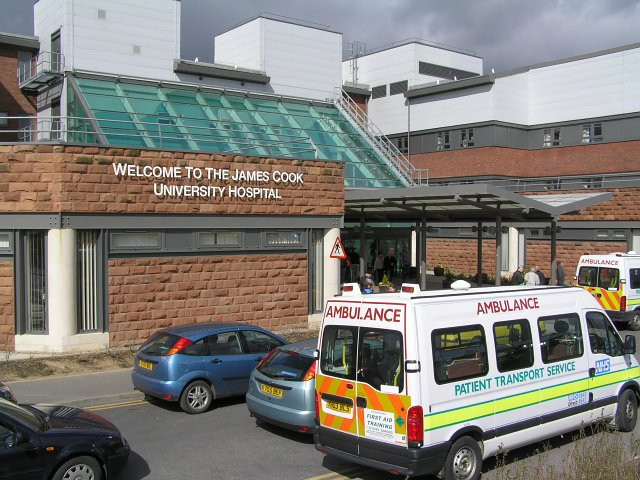 A teenage boy collapsed and died from a brain haemorrhage after having a sneezing fit.
Liam Andrews, 17, sneezed six times in a row at home then vomited and began rolling around in pain before being rushed to James Cook University Hospital in Middlesbrough, where he died four days later.
He had no underlying conditions that could be blamed for his death.
A post mortem examination found a malformation within a blood vessel.
His mother Suzanne, 35, said yesterday: "Liam came downstairs in the morning complaining of a headache and saying he had just sneezed six times in a row.
"Initially he was saying, 'My head hurts, my head hurts', then he started being sick.
"His eyes were going back and forward and he was rolling around in pain. He couldn't work his hands. Then he started to fit."
He had surgery to remove a clot on his brain and spent four days in critical condition in intensive care. His mother faced an anxious wait for news.
"I felt numb, shocked and empty," she said. "I was just watching the clock ticking. I could not think of anybody else but Liam."
He died on his brother Elliott's 12th birthday.
She added: "I never would have imagined that something as simple as a few sneezes could kill a healthy young boy.
"There was nothing to indicate that something like this would happen. I couldn't believe it. I asked for a specialised post mortem and it came back that he was absolutely fine.
"It is usually more common for this kind of thing to happen in people over the age of 40, not in someone so young and fit. I don't think there was anything anybody could have done to save Liam. It could have happened at any time or any day. I am just thankful that I was there to try and help and he wasn't by himself."
Her son's heart, liver, pancreas and kidneys have been donated to help save the lives of six other people, which left his mum feeling "amazingly proud".