The Westminster sex pest scandal may have knocked Brexit off the front pages of the Sunday papers on 29 October, but thankfully the new Sunday Times food critic was on hand to agonise over another fault line running through the heart of Britain: Wetherspoon's.
JD Wetherspoon is a pub chain operating around 1,000 premises throughout the UK, famous for their affordable, no-frills food and drink. Sending in Marina O'Loughlin, who has previously confessed she "doesn't like pubs" because they're "off-puttingly Brexity", was an undeniably creative way to piss people off.
O'Loughlin only stepped foot inside the seafront branch in Ramsgate out of journalistic duty: "I'd never eaten in a Wetherspoon's," she confessed. "So perhaps my prejudice is unfounded. Could it be that Spoon's is as great as its fans maintain?" she asked.
Five plates of food later, she was happy to conclude that it wasn't. In brief: "A Project Fear of a menu... I have never met avocado you can squeeze and it simply bounces back, like sponge... Their peas somehow have a haunting backnote of fag ash... It's the sort of thing you might scoop out of the bottom of Hannibal Lecter's recycling bin... At least I can now slag it off from a position of authority."
O'Loughlin even included an Instagram video of her playing with an avocado. Apparently, it's a bad avocado, which'll give pause for thought to the six people that ordered a dish containing avocados at a Wetherspoon's during the last 12 months.
The response on social media and in the article's comments section was predictably hostile and personal. Highlights included: "People who just turn their noses up at these places just make me sick," "What a snob's report," "Are you trying to confirm our prejudices, or simply being elitist, or a bit of both?"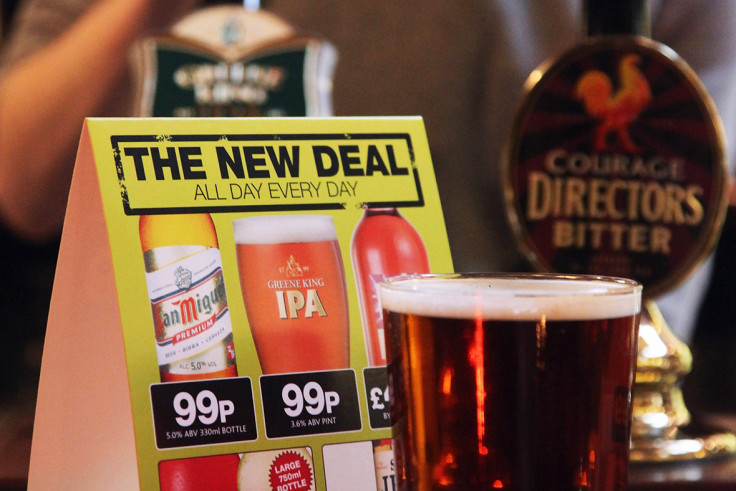 O'Loughlin's contention that punters can find equably affordable, higher quality food at markets and craft eateries appears to have been lost on a number of her detractors.
That said, what appears to have been lost on O'Loughlin is that lots of people frequent Wetherspoon's purely because they don't want to rub shoulders with self-indulgent, superior types.
That, and the fact some of us would eat cardboard if the bloke selling it was doing John Smith's at £1.80 a pint.
Wherever you sit on the Weatherspoon's divide, AA Gill's replacement Sunday Times food critic has certainly started her tenure with a bang. You could be forgiven for thinking her sole intention was to cause a mini Twitter storm.
One commenter that took particular issue with her denigration of the chain, said: "Weatherspoons are great and they perform an important civic service. They take all the scum from a town and get them in one place that can then be avoided."
Still, it makes a change from Brexit.