Wetherspoons pubs have healthier children's menus than nearly every restaurant in the UK
World Obesity Day is on 11 October.
The Soil Association are rating pub and restaurant chains.
JD Wetherspoon came 2nd, Jamie's Italian came first.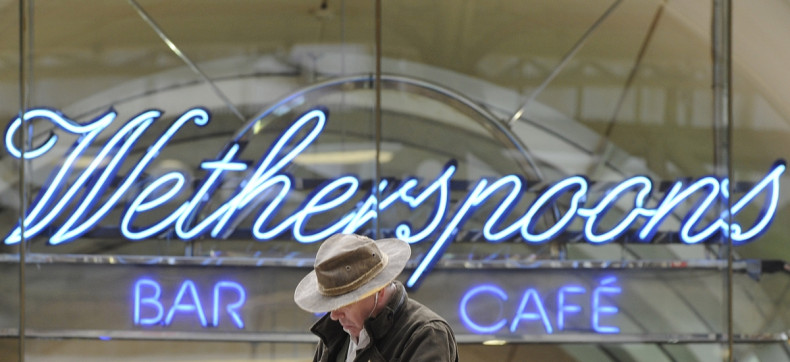 A pub chain noted for its cheap booze and no frills venues has come second in a nationwide hunt for the healthiest children's menu. JD Wetherspoon – commonly known as Wetherspoons – was only beaten by Jamie's' Italian in the Soil Association's 'Out to Lunch' league table.
Wetherspoons is not ordinarily thought of as a custodian of public health but judges were impressed with the portion sizes, healthy sides and non-sugary drink options available for their younger customers.
The Soil Association published their findings to coincide with World Obesity Day on 11 October, in a bid to pressure chains into nudging children into eating more healthily.
The food charity commended Wetherspoons, which operates just under 1,000 venues, adding that its achievement showed "good practice is possible at scale".
Jameson Robinson, Wetherspoons Head of Food, said: "We are serving more and more children's meals each year. We are committed to serving healthy and tasty meals, which are enjoyed by the children and welcomed by adults too."
It was no surprise that TV chef Jamie Oliver's flagship Italian restaurant finished top of the table for the third year in a row. Oliver has made it his personal mission to fight child obesity and every meal on the junior menu at his restaurants comes with at least two portions of vegetables.
The major fast food chains were spread out among the pack with Burger King finishing last place in 25th, KFC a few from bottom in 22nd and McDonalds posting a solid mid-table 14th, opne ahead of Pizza Express.
The Soil Association rewarded restaurants that gave parents the option to go healthy without being burdened with extra cost, and those that had smaller children's versions of adult meals.
There were a few surprises at the foot of the table with Prezzo coming second-bottom in 24th and Nando's – which was punished for offering free refills on fizzy drinks – coming one place above KFC in 21st.
"The restaurants taking steps should be commended but with more and more calories being eaten out of the home, big business can't rest on its laurels,"said Dr Alison Tedstone, chief nutritionist at Public Health England.
"There are still too many calorie-laden desserts and over-sized main meals targeted towards children. We need to see bigger and bolder commitments from restaurants and food on the go chains in making their family foods healthier," she added.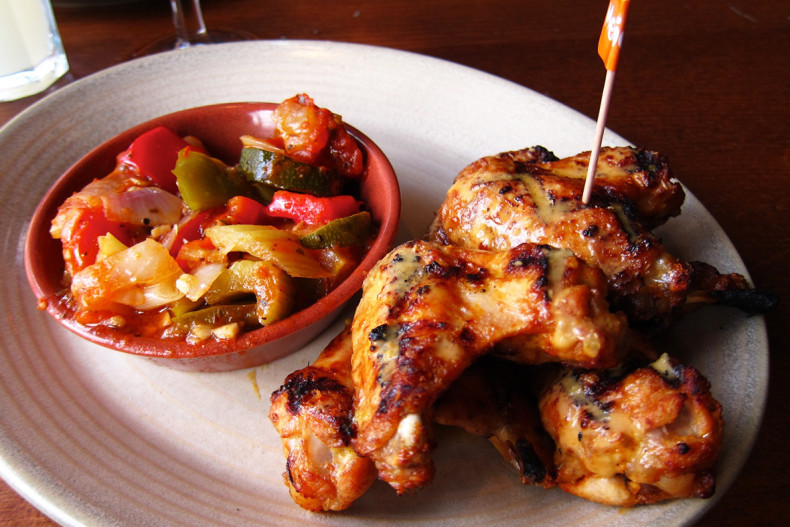 NHS England said that illnesses caused by obesity cost the NHS over £16bn ($21bn) in 2016. Reducing preventable illnesses is essential to the long-term sustainability of the healthcare system, according to chief Simon Stevens.
The Soil Association singled out the Harvester restaurant chain for serving up the most calorific children's dessert: a cookie topped with chocolate sauce, marshmallows, strawberries, butterscotch sauce and chocolate buttons, or the "chocolate cookie pizza". It contains 721kcal – almost 50% of a seven year old's daily requirement. The chain has promised to redesign the pudding.