Snoop Dogg has shared a throwback photo of himself with his wife Shante Broadus to celebrate their 19th wedding anniversary. The Smoke The Weed singer married his longtime girlfriend Broadus in 1997.
The 44-year-old rapper shared the photo on Instagram with the caption: "19. Years today @bosslady_ent Happy anniversary been a1 from day 1. thanks for my kids."
In the photo, Snoop, whose real name is Cordozar Calvin Broadus Jr, can be seen in a black tuxedo with his hands wrapped around his partner's waist. Broadus is also dressed in an all black outfit. The photo was taken when couple were just teenagers and probably ahead of their prom night.
Snoop's fans congratulated the rapper with heartfelt messages on his anniversary. One fan wrote: "Woooow really no one is gon believe you guy would go this far... happy for you sir....keep up the good work...happy anniversary." Another said: "CONGRATS WOW thank god n God bless for many more to come..BEAUTIFUL.."
In 2004, the couple's marriage hit a rough patch, with Snoop filing for divorce citing "irreconcilable differences". However, the two got back together shortly afterwards.
During an interview with MTV at that time, the rapper revealed as to why he decided to get back with his wife. "I was trying to get a divorce, but I went back home and I fell back in love with my wife and kids. A lot of times you get cloudy," he said.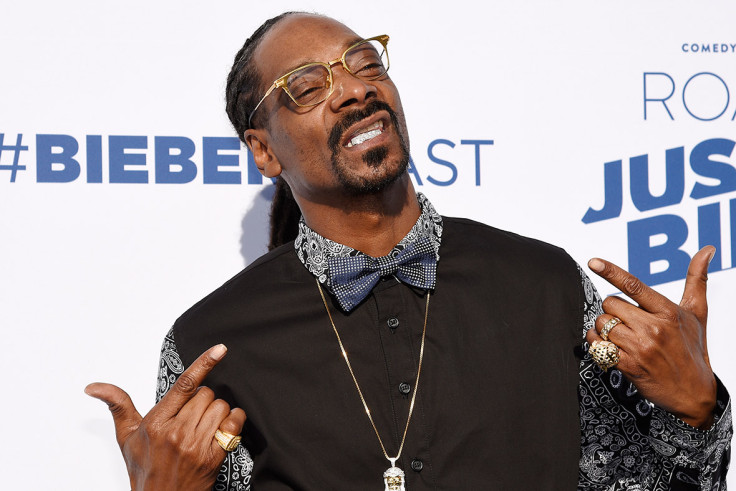 "This music industry is a mother, man, and it'll take your vision and blur it. But God is good, so I understand that I need my wife and my kids in my life — so I threw the papers away.
"I don't want to get a divorce. So if you hear about a divorce, it'll be my wife divorcing me. It won't be me divorcing her.... And I made a mistake, so I'm trying to get back right."