SNP MP 'woofed' at while questioning UK government's response to Trump's travel ban
Conservative Nicholas Soames apologised to Tasmina Ahmed-Sheikh for his 'canine salute'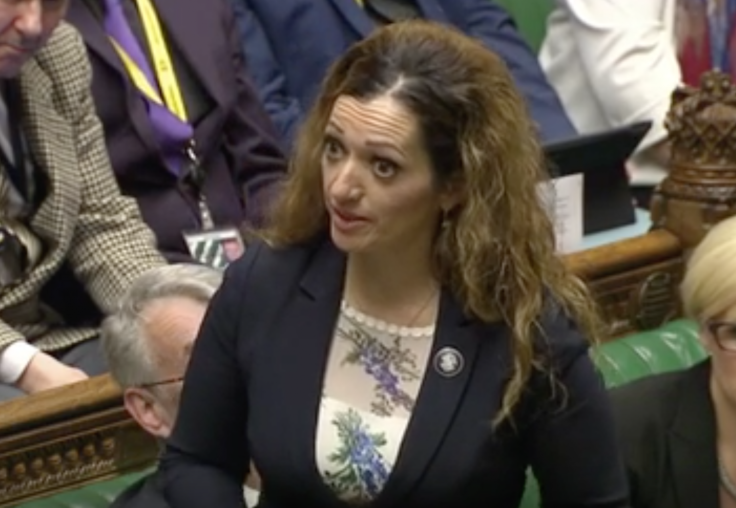 An MP was "woofed" at by a senior Conservative in the House of Commons as she questioned the government's response to Donald Trump's Executive order temporarily banning citizens from seven Muslim-majority countries from entering the US.
Tasmina Ahmed-Sheikh, of the Scottish National Party (SNP), was responding to Foreign Secretary Boris Johnson's statement on Trump's divisive ban on Monday (30 January) when barks were heard from the opposing aisle.
It emerged the barks came from a Conservative MP, Nicholas Soames, who later offered an apology, claiming he offered the "friendly canine salute" because Ahmed-Sheikh "snapped".
The barks came as Ahmed-Sheikh, the SNP's spokeswoman for trade and investment, said: "If we want to be a global leader, this government needs to show global leadership. Where is it?
"The prime minister has been tested and she has failed on this – her first challenge."
Following the barks, Ahmed-Sheikh raised the issue with House Speaker John Bercow.
She said: "I understand that the Right Honourable member from Mid Sussex [Soames], who has always afforded me courtesy and respect, was making 'woof woof'-sounding noises to what I was saying, which I find of course extremely disrespectful.
"This is an opportunity Mr Speaker, through yourself as chair, if that's not the case, for the Right Honourable member to set the record straight and if it is in fact the case, perhaps for you Mr Speaker to know whether that is indeed in order."
Asked to set the record straight, Sir Nicholas, a grandson of Sir Winston Churchill, said: "I thought that in her question to the foreign secretary she snapped at him a bit at the end, so I offered her a friendly canine salute in return.
"No offence was intended and I apologise to the Honourable Lady if she was offended."
The exchange occurred as thousands of protesters gathered outside Downing Street to call for preventing Trump's from coming to the UK on a state visit.
© Copyright IBTimes 2023. All rights reserved.