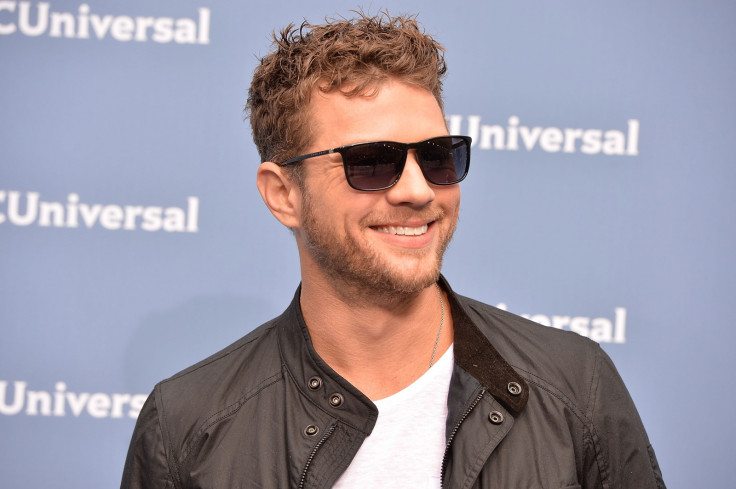 Ryan Phillippe has had to cut short his filming for Shooter after meeting with a "freak accident" in July. Despite being out of commission, the injury seems to have done nothing to affect the actor's ability to keep his ripped physique intact.
"Gettin bak in fightin' shape — war ready," Phillippe captioned a recent Instagram photo in which he poses shirtless, while showing his injured leg. Fans, however, were not able to focus on the actor's leg, which was strapped in a large black boot, thanks to his brilliantly ripped body on display.
"Totally didn't see the foot!!" one person posted while numerous others simply commented on how hot he looked.
"Who is even this good looking at 42?!?!?! You look about 21!" another person wrote on his Instagram post.
While the 42-year-old has yet to confirm how he managed to get hurt, a source close to the actor reportedly told TMZ that the accident took place while he was off-roading in a utility task vehicle. He and the other rider fell off the vehicle before it started rolling downhill towards a crowd of people.
The actor allegedly attempted to hold on to the UTV but his leg got stuck under the wheel. Soon after the accident, Phillippe shared a photo from his hospital bed, showing off his leg in a cast.
The Cruel Intentions star has since then, refused to let his injury halt his workout routine and posted a photo in which he is seen working out with some dumbbells. "NoExcuse" he captioned the picture.
Season 2 of Shooter was cut short by two episodes due to Phillippe's injury and the USA network is yet to confirm if the show will be extended for a season 3.