'Hotness overload': Bella Thorne shares video of herself dancing seductively in eye-popping outfit
'Your body is amazing,' commented a fan on her Instagram post.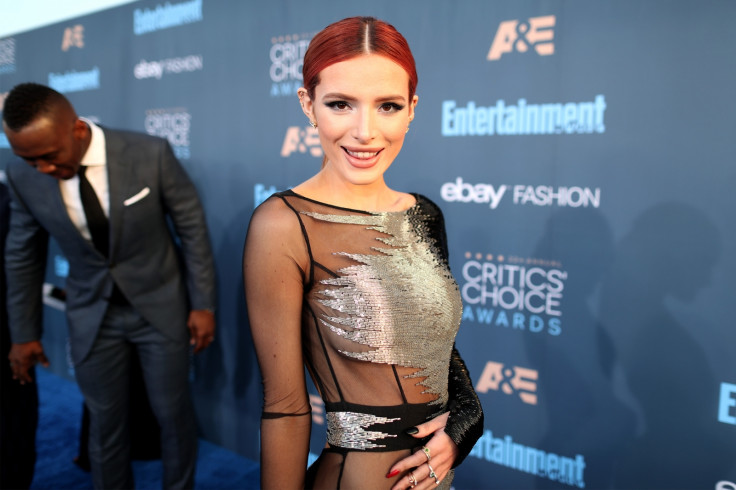 Model Bella Thorne gave onlookers something to ogle at during a wild night out in Los Angeles over the Labor Day weekend. The former Disney star shared a video of herself on Instagram live, which featured her dancing seductively in a black-sheer outfit.
Flaunting ample of cleavage and curves in the body hugging mini-dress, Thorne pulled several sexy moves at the dance floor. Singing along to the Ayo & Teo song Rolex, Bella appeared lost in her dancing on stage, as she bumped into a clubgoer, and laughed it off with a slightly embarrassed apology.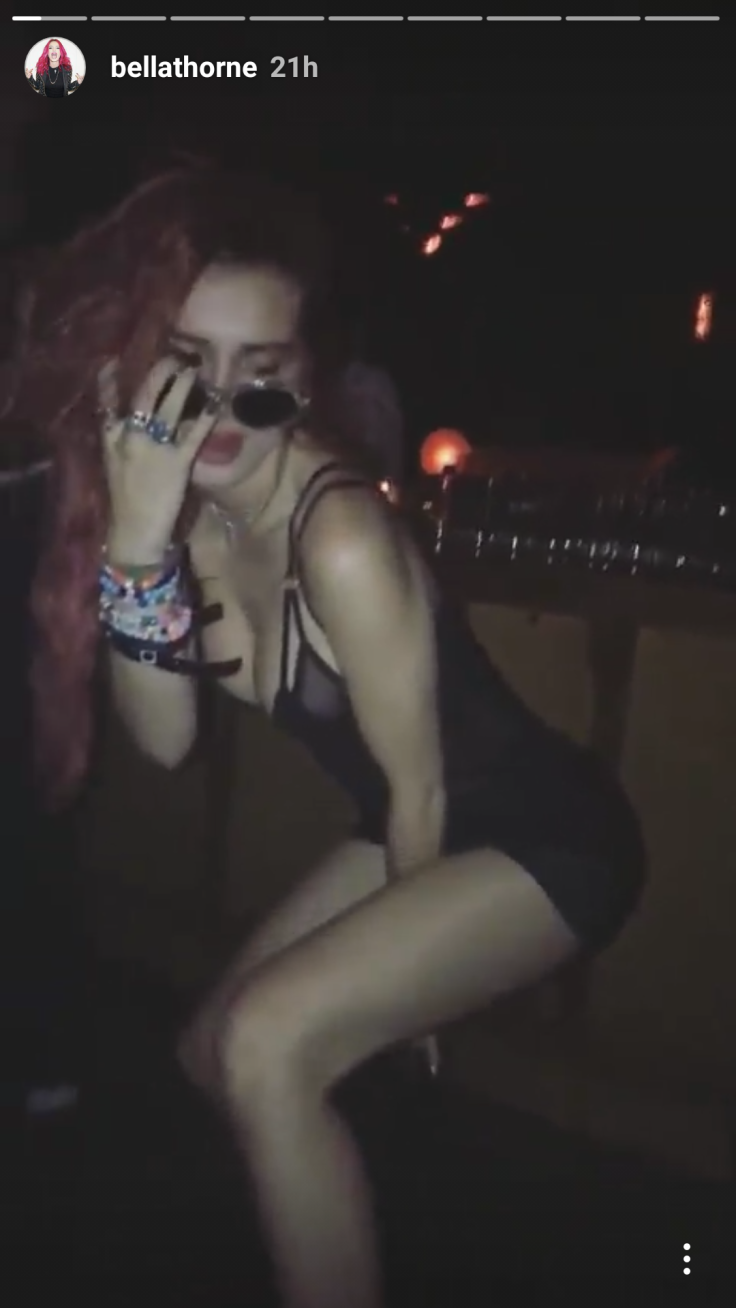 She also shared another pic of herself in a pool wearing a checkered print-bikini and a back sheer scarf and teamed her look with a checkered choker and bright marron lips. The 19-year-old actress's 16.2 million followers are going gaga over her fierce and sexy look.
One user wrote, "Bella you are so beautiful! In an obese society, you work out and take care of yourself and it shows. Your body is amazing," another commented, "Hotness overload."
"Holy hell you're hot," said a fan of hers, while another called her "Gorgeous as always" A social media user even said that Thorne is "the most beautiful woman ever."
However, not everyone is a fan of her raunchy style, as Thorne was criticised for "acting slutty". A comment reads, "I love your acting but this constant need to parade yourself around acting slutty is beneath you."
A user noted, "U used to be better than this," while another said, "Something about either her makeup or hair is too gimmicky for my tastes. Beautiful girl and I bet if she did more natural shots it would get more attention."
Thorne, who came out as bisexual in August 2016, opened up about her dating life in an interview with Harper's Bazaar back in April.
She admitted, "I've done other stuff with girls, but I really want to actually date a girl. Maybe girls just don't like me. ... I can't tell if a girl is hitting on me or she just wants to be friends. And I don't want to flirt with a girl if she thinks I'm just being her friend. What if I kiss a girl and she's like 'Oh, I'm just your friend, dude, I can't believe you just crossed that boundary.'"
© Copyright IBTimes 2023. All rights reserved.