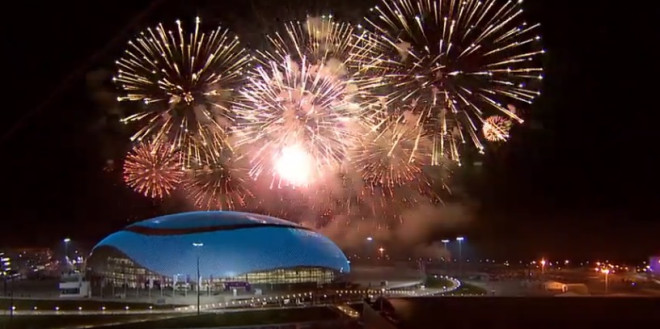 The curtains finally come down on this year's Winter Olympics at Sochi, Russia after 16 days of excitement, adrenalin rush, jubilation, thrill and a plethora of other emotions. The events witnessed over 2,800 athletes, participating in 15 different sports, fighting for the coveted gold medal and making their country proud in doing so.
Directed by Konstantin Ernst, the opening ceremony dazzled the spectators all over the world with scintillating performances although a small glitch occurred as the fifth Olympic ring failed to light up.
Nevertheless, the athletes never failed to light up the arenas with their display of sportsman spirit and skills to overcome their competitors after years of rigorous training and practice, with a chance to finally be under the spotlight.
The event will see all the designated athletes parade with their national flag at the Fisht Olympic Stadium before the final performances. Elizabeth Yarnold who bagged the gold in the Women's Skeleton event is the chosen flag bearer for Great Britain. The ceremony will draw to a close once the Olympic flame is extinguished.
The hosts have emerged as the most successful nation in this year's games topping the charts with a total of 33 medals, which include 13 golds, 11 silvers and nine bronze medals.
Where to Watch Live
The closing ceremony will begin at 4:00pm GMT. Live coverage will be available on BBC Two, BBC Two HD and BBC Red Button 1. Check out the pictures on BBC's official website.