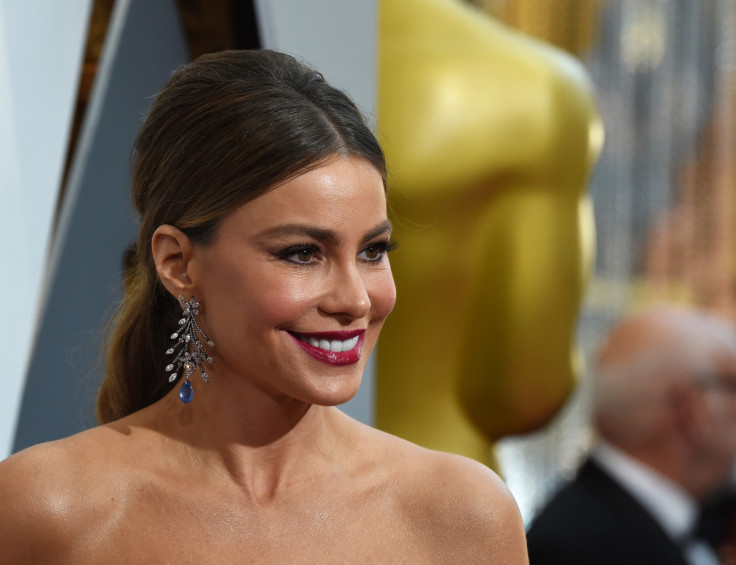 It looks like the cast of Modern Family were shooting a Halloween special recently, going by photos uploaded to Instagram. Sofia Vergara posted two images of her dressed as Wonder Woman with the caption "Secret proyect," and a hashtag referencing the show.
A day before, the actress shared a photo of her with her onscreen son Manny (Rico Rodriguez), in which he sports a fake moustache. In another post, we can spot one of the cast dressed at Jesus, which makes us wonder... if not for Halloween, then what could be the theme for this special episode?
Not to be left out, Jesse Tyler Ferguson, Vergara's co-star on the show, showed off a hook of a nose, in a photo he captioned: "Thought I would get a nose job before the Emmys on Sunday. Thoughts?"
Vergara was recently credited by Modern Family's Ariel Winter for helping her embrace her curves. The 18-year-old, who plays Alex Dunphy on the show, told People magazine, "I was very insecure when I was younger because I did grow up in the public eye.
"But then as I got older, I was surrounded by people like Sofia Vergara, and people who were curvier like me and were proud of it. And who were showing it off. That really helped me to move forward and be proud of my body."
Season 8 of Modern Family is set to return to ABC on Wednesday (21 September) at 9pm ET.