Marc Jacobs defends use of dreadlocks in 'cultural appropriation' row at New York Fashion Week
The designer said he doesn't see colour or race, but only people.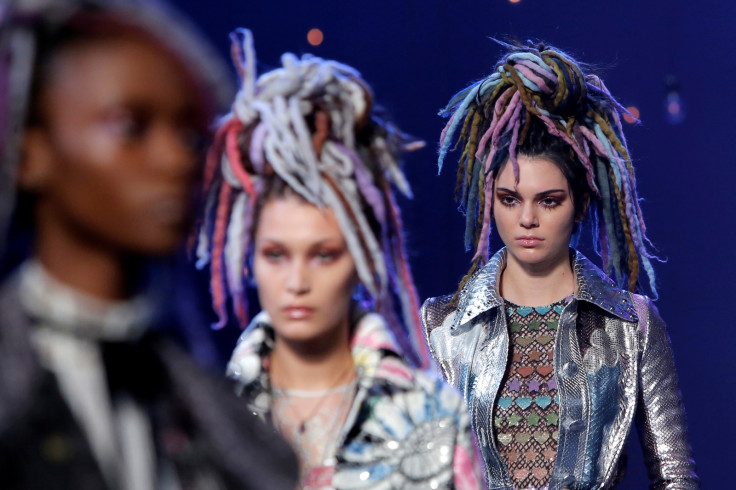 Fashion designer Marc Jacobs has defended himself against accusations of cultural appropriation, after white models wore dreadlocks in his New York Fashion Week show.
Jacobs was at the heart of a social media storm after predominantly white models, such as Kendall Jenner and Gigi Hadid, sported the faux pastel-coloured dreads to close out the fashion event.
Critics accused him of "stealing from black culture" and insensitivity, but Jacobs said the claims were "nonsense" claiming he doesn't see colour or race but only people.
Responding to the barrage of comments on Instagram, Jacobs, who is white, said: "[To] all who cry 'cultural appropriation' or whatever nonsense about any race or skin colour wearing their hair in any particular style or manner – funny how you don't criticise women of colour for straightening their hair.
"I respect and am inspired by people and how they look. I don't see colour or race – I see people.
"I'm sorry to read that so many people are narrow minded… Love is the answer. Appreciation of all and inspiration from anywhere is a beautiful thing. Think about it."
Jacobs's response drew just as heavy a criticism as the original outcry.
One Instagram user said: "Saying 'I don't see colour' is honestly just a way of avoiding the obvious issue at hand.
"Racism and culture appropriation so exist! By avoiding the problem you are the problem. Please remember that.
"By having these conversations, in a respectful manner of course, we can turn this situation into a positive learning opportunity."
One women said: "If you did not intend to offend anyone then please take the time to understand why people were offended and apologise. Rather than saying you didn't want to offend people, then go on to declare your point at the stake of being right."
Many claimed that women of colour are forced to straighten their hair to assimilate or face losing jobs.
One women wrote: "Black women who straighten their hair were forced to conform to those standards. A form of assimilation. If your hair is unkept, in styles such as dreads, Afros, cornrows, black women lose jobs and opportunities."
Though Jacobs faced the brunt of the criticism, British-born stylist Guido Palau was behind the dreadlock idea.
He too defended their use and said it was normal to take inspiration from all cultures.
"Style comes from clashing things. It's always been there — if you're creative, if you make food, music, and fashion, whatever, you're inspired by everything," he told The Cut.
© Copyright IBTimes 2023. All rights reserved.