Former England defender Sol Campbell has blamed Arsenal failings this season on a lack of strong personalities on the pitch.
The Gunners' title hopes suffered a major blow at the weekend as they lost 3-1 to league leaders Chelsea to fall 12 points behind the Blues.
Manager Arsene Wenger has led Arsenal to three league titles since arriving at the club in 1996, with the last title win coming in 2004.
Campbell, who was part of two of those title triumphs, insisted that Wenger remained hungry for success but that he did not have the right mix of personalities on the pitch to help him return the club to their glory days.
"I don't know what's happening now, but when I was there we used to police it ourselves. We had the characters to police it ourselves," the former Gunners defender was quoted as saying by Sky Sports.
"We didn't allow the whole 45 minutes to go by, we would address it on the pitch because if you wait for 45 minutes and you are in, you might be 2-0 down.
"And we had the characters you know would say something, Patrick [Vieira] would say something, Tony [Adams], Martin Keown, David Seaman, all these guys, from the front Thierry [Henry], Dennis Bergkamp, all these guys would chip in on the pitch while the game was going on. That's the key, you've got to have those characters on the pitch.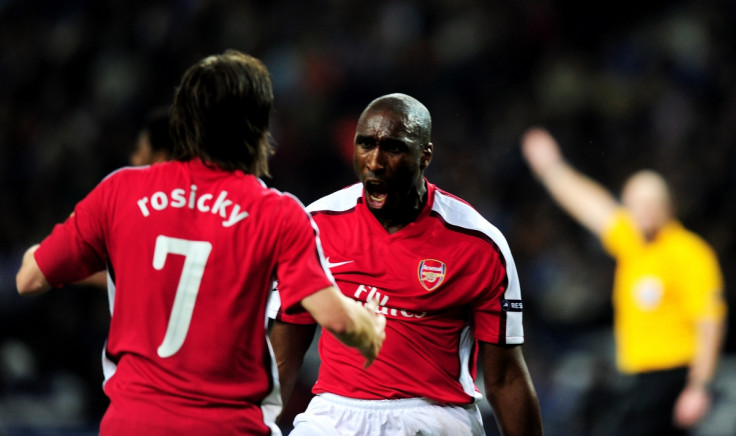 "I think with Arsene I think he believes he can win the league. I think he starts every season saying, 'right, we can win the league playing this style of football'. Obviously reality kicks in halfway through the season. It's not that easy because you need the personnel on the pitch," Campbell continued.
"And also even in the stands and the bench, you need guys who can come on and make that impact and make the difference or are hungry or fighting to get on to the pitch, so when they do get on the pitch they are ready. I think it's the balance."
Arsenal's next league assignment sees them hosting Hull City at the Emirates Stadium on 11 February.
The Gunners follow that up with a midweek trip to Germany to face Bayern Munich in the first leg of the Champions League round of 16.