With Adele taking home top honours at the 2017 Grammy Awards, it seems like Beyonce Knowles's sister Solange is not happy. The singer, who recently announced that she was expecting twins, lost four major wards – record of the year, album of the year, song of the year and best pop solo performance – to the British singer.
Solange tweeted, "wuddup frank" along with a link that navigates fans to one of Frank Ocean's Tumblr post, where the rapper has accused the show of "cultural bias".
The 29-year-old vented out his anger on Grammys producer Ken Ehrlich and writer David Wild with and claimed that he did not need to win a "television award" to be known as a successful singer.
The Grammy producer had said that Ocean's 2013 performance was dull and called his visions "faulty".
"We executed his vision knowing that it was faulty. And we tried to tell him that, we tried to tell his management that, we tried to tell the record label that. So, his feelings about the Grammys right now, I would imagine, probably go back to that in one way. But honestly, it wasn't us," Ehrlich told the RollingStone.
Replying to his comments, Ocean said in the post, "Technical difficulties, blah blah. Thanks for the reminder. Very much appreciated. F**k that performance, though. You think that's why I kept my work out of the Grammys process this year? Don't you think I would've wanted to play the show to 'redeem' myself if I felt that way? In reality, I actually wanted to participate in honoring Prince on the show but then I figured my best tribute to that man's legacy would be to continue to be myself out here and to be successful. Winning a TV award doesn't christen me successful. It took me some time to learn that."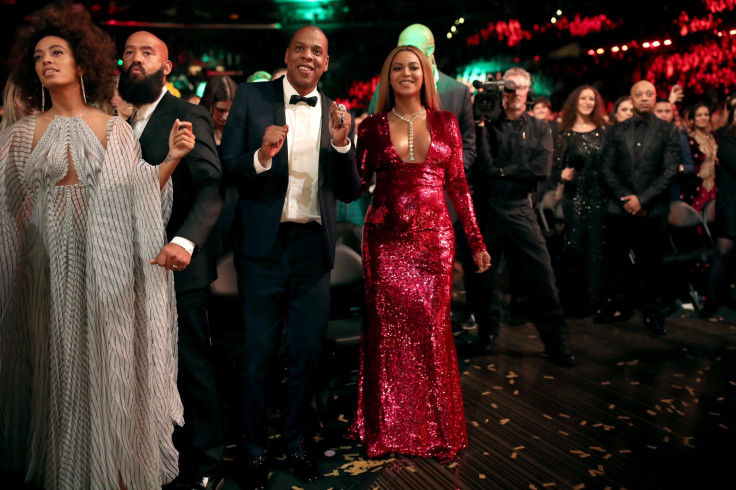 The singer also slammed Taylor Swift's win over Kendrick Lamar in the previous year's Grammys. "You know what's really not 'great TV' guys? 1989 getting album of the year over To Pimp A Butterfly. Hands down one of the most 'faulty' TV moments I've seen," he added.
However, by sharing the post on Twitter, the 30-year-old Losing You singer seems to have vented her anger on the award's producers for ignoring her sister. Moreover, even Adele appeared to have agreed in her acceptance speech that the Formation album hitmaker deserved the award more than herself.
The Grammy snub also infuriated the 35-year-old songstress' fans. "Can someone create a music awards show that reflects reality rather than white supremacy," one fan replied to Knowles post. "Please tell Beyoncé to never submit anything to the Grammys ever again. They do not deserve her," wrote another fan. Beyonce bagged only the best video award at the Grammys this year.