Watch golden bikini-clad Beyonce rock baby bump and pay tribute to motherhood on 2017 Grammys stage
Songstress led Grammys with nine nominations but won only two for her Formation music video and Lemonade.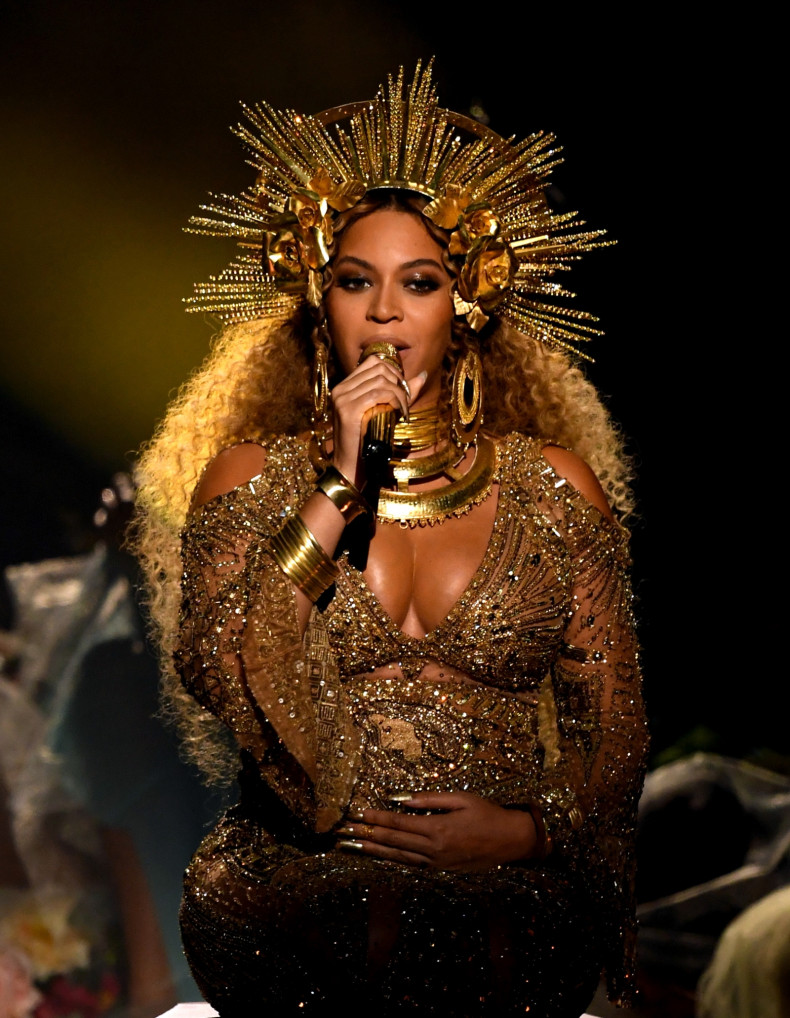 "Do you remember being born," were the opening words of Beyonce's stellar performance at the 2017 Grammy Awards.
The expectant songstress went on, "the deep velvet of your mother and her mother and her mother, you look nothing like your mother everything like your mother, you desperately want to look like her... your mother is a woman, and women like her cannot be contained!"
Queen Bey laid bare her soul and her baby bump on the Grammys stage as she delivered an epic performance on the theme of motherhood. Clad in a gold-chain string bikini, the R&B sensation appeared in a provocative pre-recorded visual, where she was surrounded by a number of women.
With the music playing in the background, Beyonce continued with her monologue about femininity and the joys of motherhood.
Watch the mesmerising Grammys performance by Beyonce below:
Soon the visual fades off and the Grammy nominee — who was leading with the maximum nods for the night — stepped on stage in a golden garb and complementing angelic crown. What followed next was a medley of emotional ballads — Love Drought and Sandcastles — from Beyonce's Grammy-winning album Lemonade.
The 35-year-old singer seems to have chosen the tracks for her Grammy performance in line with the overall theme. Unlike the dominant emotions of infidelity, jealousy, and anger in the other songs from the Lemonade album, Love Drought and Sandcastles speak of forgiveness.
A thoughtful performance, considering the singer is expecting twins with her rapper husband Jay Z, the artfully-choreographed number from Beyonce won hearts despite not featuring any heavy dance routine.
An overjoyed Jay Z and five-year-old Blue Ivy cheered on the songstress from the audience as the Lemonade artist stormed the stage in her first public appearance since the surprise pregnancy announcement.
Although Beyonce led the nominations with nine nods — followed by British singer Adele — by the end of the night, she only bagged two wins — best urban contemporary album for Lemonade and an award for the best music video award for her song Formation.
"My intention for the film and album [of Lemonade] was to create a body of work that will give a voice of our pain, our struggles, our darkness and our history. To confront issues that make us uncomfortable," the mother-of-one said as she accepted her Grammy for Lemonade.
The music star even highlighted the kind of world she would want for her children in her earlier acceptance speech. "That's a world in which all can be allowed to be beautiful, intelligent and capable and to see those qualities reflected in institutions ranging from the NFL to the White House," she said.