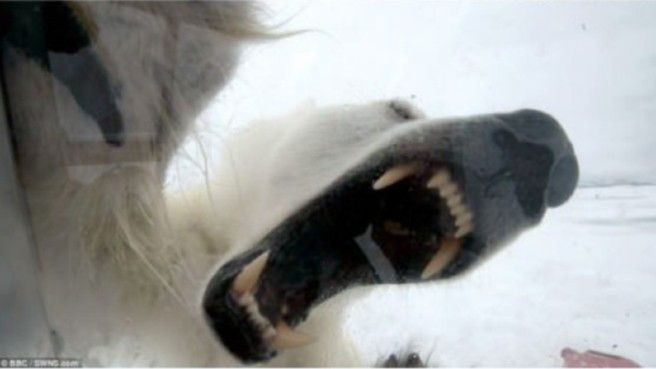 A polar bear mauled a tourist on an island were thousands are expected to watch the solar eclipse on Friday, March 20.
The victim was part of a six person ski and snowboard trip on the Svalbard archipelago in Norway's Arctic region, said authorities.
The man suffered injuries to his face and arm, and was flown to Longyearbyen hospital for treatment, said the local governor's office.
Other members of the group shot the polar bear dead.
The identity and nationality of the man have not been released.
In 2011, Eton schoolboy Horatio Chapple, 17, was killed by a polar bear which attacked an encampment on the archipelago.
The islands, which are about 800 miles (1,300 km) from the North Pole, are the only places on land from which it will be possible to view tomorrow's solar eclipse, and 2,400 visitors are expected to visit the islands to witness the event.
A partial eclipse will be visible from parts of Africa, Europe and Asia.
On average, about three bears are shot in self defence every year on Svalbard.