Solar power energising health aid for ailing Rohingya refugees in Bangladesh
The lack of regular electric supply "made it impossible to provide patient care from dusk to dawn", UN Migration Agency IOM said.
Among the many challenges that the aid agencies working among the Rohingya Muslim refugees in Bangladesh faced, perhaps the most important was how they would operate round-the-clock.
Nearly a million Rohingyas from Myanmar have sought refuge in the border towns of Bangladesh after a spate of violence in their home state of Rakhine in western Myanmar triggered a mass exodus months ago.
The Bangladesh government provided large swathes of land to build makeshift settlements for the incoming refugees. But the cash-stricken developing nation has struggled to build the infrastructure needed to address perhaps the worst refugee crisis in recent human history.
"With close to one million people living in overcrowded settlements in Cox's Bazar, health needs are enormous among Rohingya refugees," said Mariam Abdelkerim-Spijkerman, the IOM Emergency Health Officer in Cox's Bazar. "This is quite evident from the close to 80,000 consultations that IOM's health teams have carried out since 25 August, the start of the current influx of refugees."
The country's regions bordering Myanmar are already deficient in basic amenities like electricity, health clinics, clean water, food supply, proper sanitation systems, roads and transport facilities. The influx of the Rohingya refugees in tens of thousands has further strained the infrastructure, according to International Organization for Migration (IOM), the UN Migration Agency.
"Thousands of pregnant women and lactating mothers and children need medical care," Abdelkerim-Spijkerman added, noting that skin diseases and acute malnutrition were the most common ailments among the Rohingya Muslims who have fled to Bangladesh. She said that a majority of those affected were children.
According to IOM estimates, more than 620,000 Rohingyas fled to Bangladesh since 25 August and the total now stands at around 833,000, with many more crossing the Mynamar border each day. Most of these migrants have been housed in Bangladesh's Cox's Bazar area in Kutupalong and Balukhali refugee camps.
Solar power saving lives
Electricity, or lack of it, was a major problem. The IOM's healthcare teams found it difficult to cater to the needs of the burgeoning number of refugees as they could work only when there was daylight.
The answer lay in solar power, which was used more than two years ago at some health facilities in Cox's Bazar. Dr Mohiuddin Khan, a health official, had initiated the idea of using solar power at health clinics.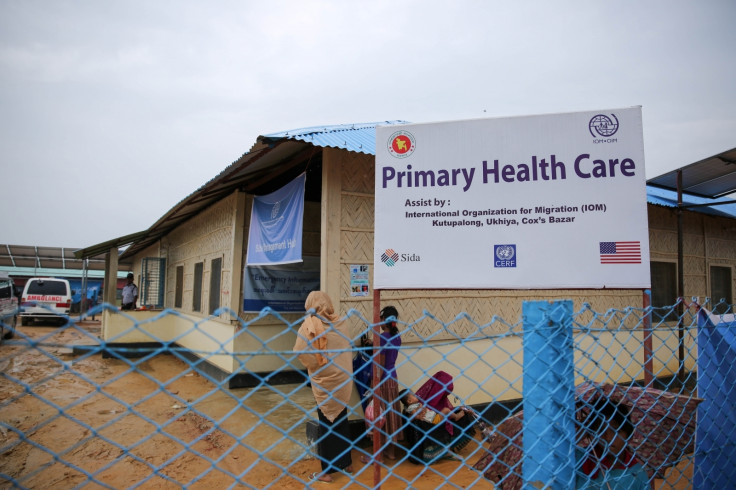 Following its success at Kutupalong community clinic, Shamlapur health and family welfare centre, and Ali Akbar Para health centre, the idea was adopted at the IOM health clinic in Leda village in October 2016. More than six months ago, a six kilowatt capacity solar power system was installed at the Balukhali Rohingya refugee camp.
Solevolt — a solar energy company, Kopernik — a non-profit organisation that distributes low-cost technologies to recipients in less-developed countries and BPO Data Exchange — a Bangladeshi social enterprise, contributed recently by providing solar power logistics at other IOM health facilities. Prior to their contribution, the IOM operated six facilities round the clock with the help of solar power systems.
"Prior to the introduction of solar power, IOM's healthcare teams were confined to working during daylight hours, because the lack of lighting made it impossible to provide patient care from dusk to dawn," the UN agency said in a recent statement.
IOM's information officer at Cox's Bazar, Olivia Headon, told IBTimes UK that the solar power system fulfills more than 80% of power needs in the Kutupalong refugee camp's primary health centre. At the health clinic in Leda village, the solar system provided almost 24-hour power supply before the area was connected to the main electricity grid.
"Currently these two are the only 24/7 centres (though the latter serves only until 10 at night), but we are developing a plan to bring more 24/7 care to refugees in the settlements and solar energy will facilitate that," Headon added.
Solar power has also made it possible to provide clean drinking water to refugee camps and the health posts by running water treatment plants. Additionally, effects of power cuts in certain areas have been minimised with the help of solar powered electric supply.
"As the demand for our healthcare services increases, solar-powered lighting means we can provide round the clock emergency consultations and medicine distributions," Abdelkerim-Spijkerman pointed out. She added that 24-hour lighting is helping them save many lives.
The IOM, along with the World Health Organization (WHO) and the Bangladeshi Ministry of Health and Family Welfare, have set up health posts to meet basic healthcare needs of the refugees as well as the downtrodden local communities.
"In October alone, over 3,865 women received pregnancy-related care, including 3,030 antenatal care, 525 postnatal care and 310 deliveries," the agency said, noting that the pressure on the health system has steadily increased in the past three months with the rise in influx.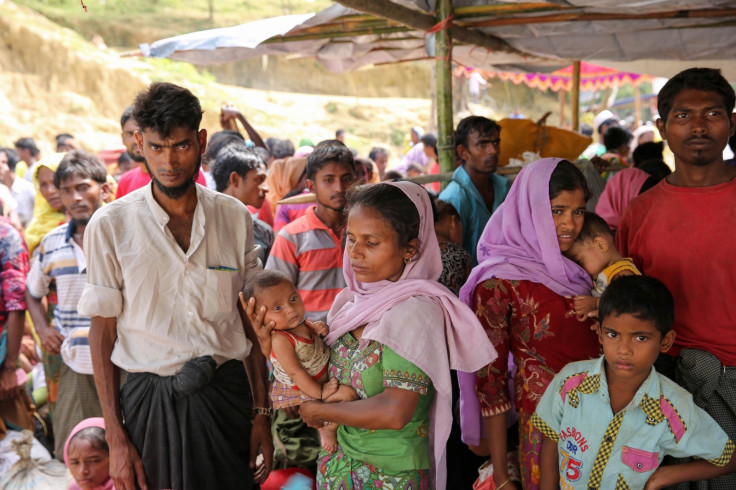 More funds needed
Headon said that their current healthcare activities, including setting up of the solar power system, in Cox's Bazar is being funded by the UN Central Emergency Response Fund, the US State Department's Bureau of Population, Refugees, and Migration, the European Civil Protection and Humanitarian Aid Operations, the Swedish International Development Cooperation Agency and the United Kingdom's Department for International Development. However, they are in need of more funds to extend aid to the increasing number of refugees.
"IOM has appealed for $120m (£90m) to meet the needs of the most vulnerable refugees and the Bangladeshi communities hosting them through February 2018. This includes $9m for health," the agency said in a statement.
The UN agency has also set up health clinics in villages near Cox's Bazar where newly-arrived Rohingya refugees have started setting up camps, but many such places are inaccessible due to lack of proper roads.
IOM said it currently supports 13 health facilities, seven mobile medical teams and 10 ambulances for transporting urgent and emergency cases in the Cox's Bazar area, and also works with over 350 community health workers and local partners.
There are around 130 IOM staff members currently working in 21 clinics in and around the refugee camps, including nine government health facilities, Headon said. "In general, we have close to 500 staff in Cox's Bazar beyond our healthcare teams."