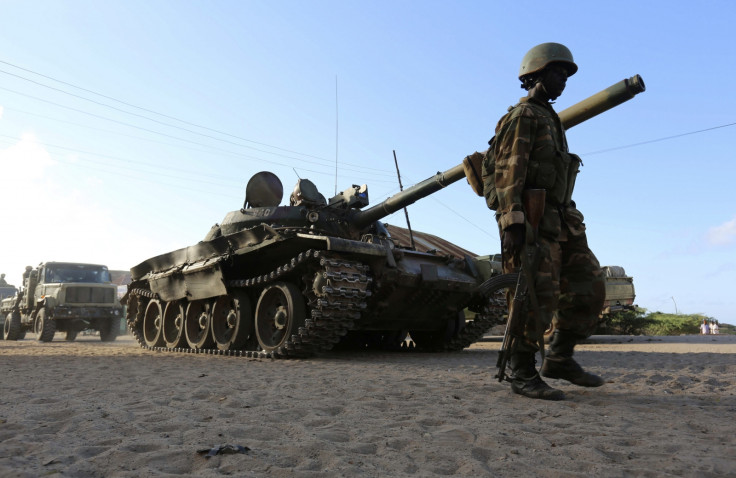 Somali troops with the help of African Union forces have driven out the al-Qaeda-inspired al-Shabaab militants from the key stronghold of Bardere.
The town, which has been under the control of the Islamists since 2008, was raided by the security forces as part of the Kenya-led African Union operation. The fall of Bardere, in Gedo region, is a huge blow for the insurgents as it was one of its main bases.
"We have secured control of the town. The allied forces are now conducting mine clearing operations in the different neighbourhoods," Siyad Ahmed, a Somali military official who was aware of the operation, told the AFP news agency.
"There was no major resistance, and the violent elements fled when our troops approached. They have emptied the town."
The African Union troops, mostly comprising of Kenyan and Ethiopian forces, were equipped with heavy weapons and backed by air support.
As the troops marched ahead towards Bardere, the Islamists released several prisoners just before the major onslaught.
"We are very delighted by the release of our son despite the ordeal and trauma he had been going through during his detention," Farah Mohamed, a Bardere resident, told Xinhua.
Residents in the region had already fled the area fearing intense violence between al-Shabaab militants and African Union forces. Local media, primarily pro-al-Shabaab, have also confirmed the town has fallen.