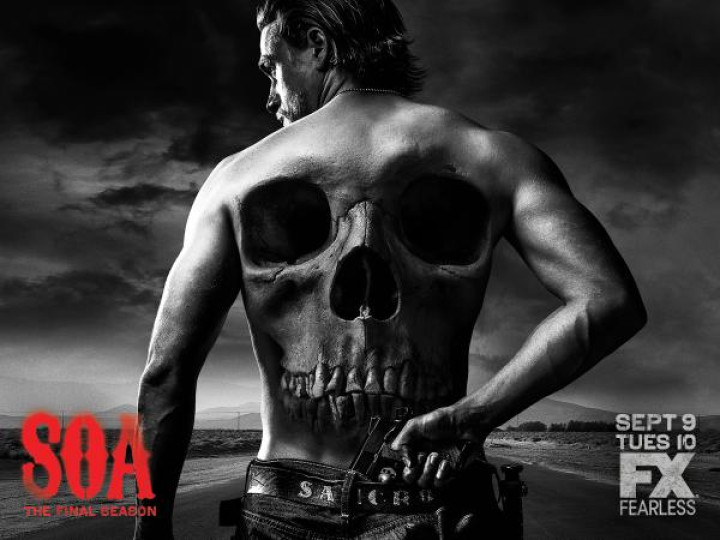 Sons of Anarchy season 7 aired one of the most shocking episodes last Tuesday as Jax the reaper not only killed his mother Gemma but also Unser, perhaps the only person with a conscience in Charming.
Juice, meanwhile, was brutally killed by Tully in prison and his final words before getting killed were, "Just let me finish my pie."
The emotionally driven penultimate episode has almost everything that fans wanted since the premiere episode. But is this the end of the bloodshed and mayhem unleashed after Tara's death in season 6?
Kurt Sutter, the show creator of the blockbuster biker drama, knows how to shock his audience and the death of Gemma and Juice was anticipated long back by fans.
There is a huge buzz on social media that in the finale episode, Jax may breathe his last and it is Nero who will lead the SAMCRO gang along with Wendy and the children.
Fans might recall that in previous episodes Wendy and Nero grew closer to each other as they both share a similar rehab history and now both are guilty of neglecting their children.
After learning about Gemma's truth from his son Abel, the SAMCRO prince asks Wendy to take care of his boys and leaves his house in search of his mother.
In the pre-finale episode, the SAMCRO president tells his good friend Nero that he will be a good caretaker for his children.
"You would be okay to take care of my kids if something happened me," Jax tells his friend adding that "I appreciate you lookin' out for my boys, Nero. It means a lot to me. It's okay for you to take care of them. They are my prize possession, and I trust you that much, and I believe in you that much, that if you take care of them, they will be okay."
The blood-drenched final season is yet to reach its ultimate climax (even after Juice and Gemma's death) as it is now payback time for Tara's husband after all the mayhem he created in the name of avenging Tara's death.
The gangs he ruined are still after his life and it's only logical that he asks Wendy and Nero to take care of his boys.
The final ride of FX network's cult series will unfold the mysteries surrounding Jax's fate.
Sons of Anarchy season 7 will air its finale episode on Tuesday 16 December on FX.