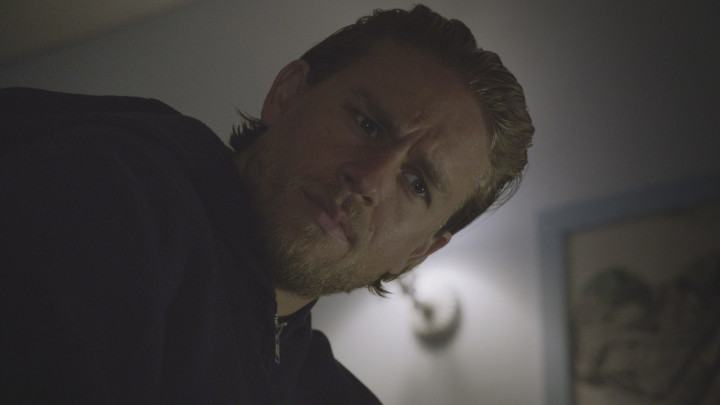 The moment of truth has finally arrived in Sons of Anarchy Season 7 as Jax Teller's little boy Abel reveals the ugly truth about Gemma.
The iconic moment of the Final Ride was pretty innocent with Abel's questions about his real and foster mother going on to reveal the real killer.
Abel already knows the truth about his mother Tara's death but the little boy finds a weird solution to get that shock out of his mind.
In the previous episode, he locks himself and injures his eye and arm with a kitchen fork, blaming his Grandmother Gemma for it.
The tricky situation with the family forces Jax to stop his bloodbath for the time being and focus his attention on his five-year-old son who has already seen enough bloodshed at a tender age.
The SAMCRO president tucks his boy into bed only to get the most unexpected questions from his son.
"Daddy, is Wendy my first mommy 'cuz I came out of her tummy?" Abel questions his father.
"Yeah. That's right," Jax replies.
"So is that why Grandma killed my other mommy, so my first mommy could be here with me?" the innocent question by the little boy will frame the final outcome of the Hamlet-inspired drama created by Kurt Sutter.
It will be interesting to see whether Jax will trust his son's questions and realise that he killed a number of innocents to avenge Tara's murder.
If the SAMCRO president believes his son's shocking revelations, he will face the most difficult decision of his life.
It appears episode 11 will cut short the web of lies created by the SAMCRO matriarch as the summary of 'Suits of Woe' reads: "Jax comes face to face with an ugly truth."
At present the only truth that will haunt Tara's husband is the revelation of Tara's real murderer but how will he react to the bitter truth?
He turned into a reaper and killed everyone he believed had aided Tara's death but will he point his gun towards his own kin?
All will be revealed when Sons of Anarchy Season 7 returns with episode 11 on 18 November on FX network.