Sons of Anarchy Season 7 Spoilers: Jax to Catch Tara's Killer with New Charming Sheriff Althea Jarry?
SAMCRO fans are eagerly waiting for the seventh and final season of FX 's Sons of Anarchy and the latest news is that a charming sheriff will join Jax Teller and the biker gang to nab the killer of Tara Knowles-Teller.
In the finale of season 6, Rossi killed Eli Roosevelt to save Gemma from getting arrested for killing Tara.
Just when Charming needed a new sheriff to stop bullets flying into the fictional Californian town, law enforcement officer Althea Jarry(Annabeth Gish) enters.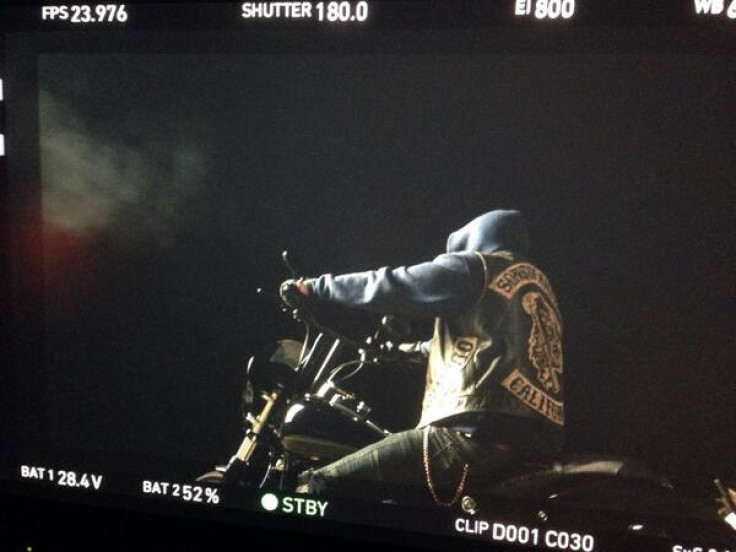 Popular for her roles in The West Wing, Brotherhood, and Pretty Little Liars, Annabeth Gish will work with the SAMCRO gang to maintain peace in the fan favourite biker series.
With experience in Stockton's Organised Crime Unit, Althea Jarry will be tasked to work along with Jax to solve the murder mystery of Tara, Eonline reported.
In the season 6 finale of the biker drama, SAMCRO matriarch Gemma brutally killed her daughter-in-law Tara with a meat fork. Unknown of the facts, Jax will hunt for his wife's killer with the attractive and newly appointed Althea Jarry.
So will there be any good chemistry between Jax and Althea during their killer hunt? Will she be able to lend a helping hand to the mourning Jax?
Though the answers to these questions are uncertain, it is sure that the Sheriff Althea's involvement in the case won't be a good news for Gemma.
Show creator Kurt Sutter has remained tight lipped all throught the scripting of the season 7, but he did hint that the upcoming season will be more about how Jax will follow his own 'moral compass.'
Recently fans were teased by the show runners with a clean shaven image of Charlie Hunnam (Jax Teller) during the promo shoot.
The curiosity among die-hard fans of SAMCRO has risen high after Stutter tweeted that filming of the biker drama has already begun.
Sons of Anarchy Season 7 will premiere in September this year on FX. The channel is yet to declare a specific airing date. Check this space for latest updates and scoops on your favourite shows.
© Copyright IBTimes 2023. All rights reserved.