Sons of Anarchy sequel in the making? Show creator Kurt Sutter denies fake report, teases spinoff series
All major characters of the series including Jackson 'Jax' Teller died in the series finale.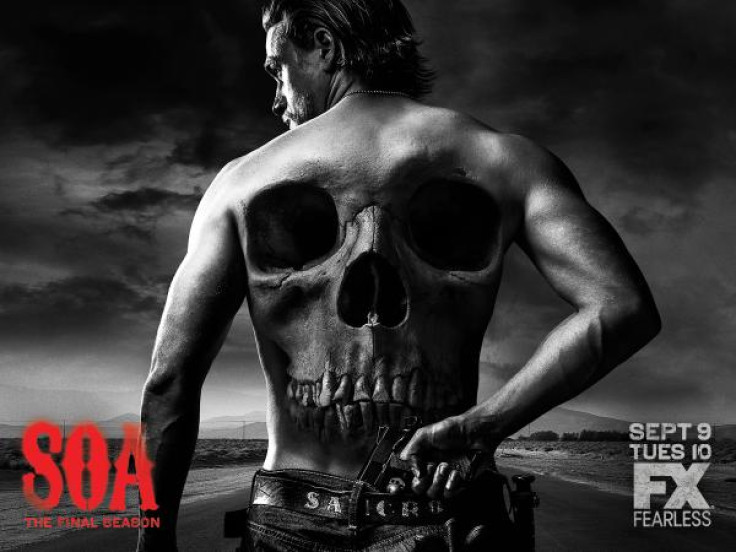 Sons of Anarchy ended its final ride on a high, after killing all the major characters of the series including the show's protagonist Jackson 'Jax' Teller.
In the series finale Jax drives his father John Teller's motor cycle into a Papa's Goods truck, which was also the title of the last episode of Kurt Sutter's cult classic.
The highly popular series ended with fans gasping for air and wanting more of Jax, Charming and SAMCRO.
An article by the satirical website National Report, suggests that a prequel for FX's biker drama is under consideration, and the fake report was titled Kurt Sutter Negotiating Sequel for Sons Of Anarchy, The Epoch Times reported.
The fake news report said:
"As Sons of Anarchy fans are hungover from the series' finale episode, still reeling from the death of the club king Jackson (Jax) Teller (Charlie Hunnam), critics report that SOA writer and producer Kurt Sutter is in negotiations with FX over a sequel series to the show. While we all know that Sutter has devised a prequel show, featuring the Redwood Original First 9 members, he's been relatively hushed about a possible Sons sequel, usually denying the possibility of one."
Meanwhile, Sutter hinted that the show producers are considering a spinoff.
"I've had really... nothing concrete... but I know FX President John Landgraf really wants to do it and we'll figure out a way to make that happen," Sutter told E Online.
Showrunner Paris Barclay told the entertainment website that he would be more interested to see what happens to Jax's sons Abel and Thomas.
"I'm very interested in what's going to happen to Jax's two boys with Nero [Jimmy Smits] and Wendy [Drea de Matteo] as co-parents," Barclay told E Online.
"Those kids are little sponges, so how are they going to turn out? With a murderer for a father, a grandmother who killed one of their mothers, and two ex-junkies as guardians, that's one messed-up family tree."
Meanwhile, SOA fans who wanted more of Sons of Anarchy have expressed their excitement about the fake news of a sequel to the Shakespeare inspired drama series.
"@Brittanyy_long: Ahhhhh there may be a sequel to sons of anarchy @emmaacristina @Andreuhhh_" yessss

— ☯ (@emmaacristina) December 12, 2014
IF THIS SEQUEL OF SONS OF ANARCHY IS CORRECT..I'M HYPPPEEE. — Jax Teller (@TrillJake__) December 12, 2014
Kurt sutter and other creators of @SonsofAnarchy are talking bout making a sequel of a another show with Abel grown up and leaning towards

— Jax Teller (@TrillJake__) December 12, 2014
I'm going to be a happy girl if @sutterink agrees to the sequel to Sons of anarchy. — Sammy #SOAFan (@JaxenMalloyGirl) December 12, 2014
Sons of anarchy sequel will make me go crazy

— JPATTI (@jpatti2014) December 12, 2014
@sutterink @SonsofAnarchy I need this First 9 Prequel & a Abel & Thomas Teller Sequel ASAP!!! #SOAFX — HiDef439 (@hidef439) December 11, 2014
They should make a sequel to Sons Of Anarchy called Grandsons of Anarchy where Abel & Thomas are grown up and running the club. Yes.

— Jillian Oliver (@JilllOliver) December 11, 2014
© Copyright IBTimes 2023. All rights reserved.