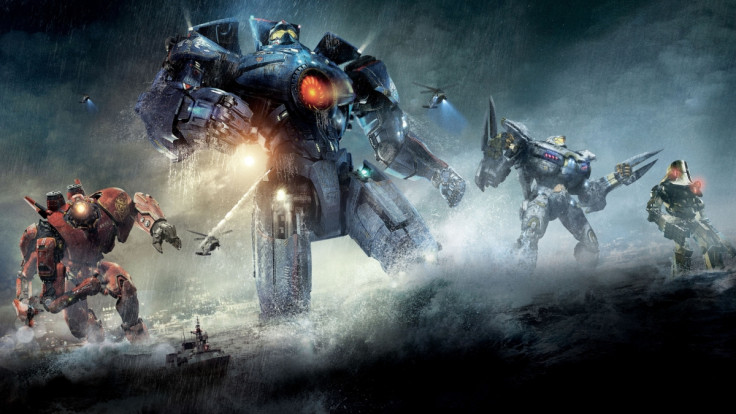 Charlie Hunnam fans will be disappointed as the actor confirmed that he will not return to Pacific Rim 2. Guillermo del Toro's science fiction franchise is returning with a sequel wherein Star Wars The Force Awakens actor John Boyega will play the lead. Although the announcement of Boyega being cast in the film elated fans, speculations remain over the return of other lead actors.
The former Sons Of Anarchy actor has blamed his exit from the franchise to the "politics and business surrounding filmmaking". He told Yahoo! Movies at Comic-Con, "I think it's going to be great. I read an early draft of what they're doing. There was one incarnation of this sequel that involved me heavily, but I was unavailable. They have a definite schedule that they have to film because of the politics and business surrounding filmmaking."
"Sometimes, non-creative decisions will dictate how something unfolds, which seems bass-ackwards, in the fact that we're making art -- or, at least, aspiring to make art. But yeah, it just ended up being, unfortunately, something we couldn't remedy," he added.
Previously, producer Del Toro teased the return of a numerous cast members from the first movie, hence fans of Hunnam were expecting to see him piloting the humanoid machines.
"As a producer, I learned not to declare anything about a movie I'm not directing. I can tell you this – a lot of the cast from the first movie is coming back. I leave those communications to Steven DeKnight. He's not only a director, but he's actually a guy I respect and admire and it's his movie," Del Toro said during the Comic-Con event.
Clint Eastwood's son Scott will join Boyega in the sequel, which will be directed by Steven DeKnight.