Ellen DeGeneres and Portia De Rossi may have been married for the past eight years and could be living a fairytale life, but the same cannot be said about their first date. In an interview with Radio 1Xtra DJ A on Monday (25 July), the American comedian revealed details of her first ever date with the actress, which according to her was "awkward".
The two started dating in 2004, but as De Rossi was yet to reveal her sexuality, they spent their first date inside a car. "We drove around in a car because we weren't supposed to be seen together," the 58-year-old said during the interview.
The Finding Dory voice artist declared her sexual orientation in 1997, but her 43-year-old wife did so in 2005, one year after she started dating the stand-up comedian. "Everyone was saying 'don't be seen' and 'what if this doesn't last and you ruin your career'?" DeGeneres recalled.
The couple tied the knot in 2008 at their home in Beverly Hills after the state of California lifted the ban on same-sex marriages. They will celebrate their eighth wedding anniversary on 16 August.
When asked about her commitments towards serving the interests of the gay community, the TV host said: "I don't feel a responsibility to any group of people for any reason, I feel a responsibility as a human being with a big platform to represent kindness and compassion and equality and that's got nothing to do with the fact that I happen to be gay."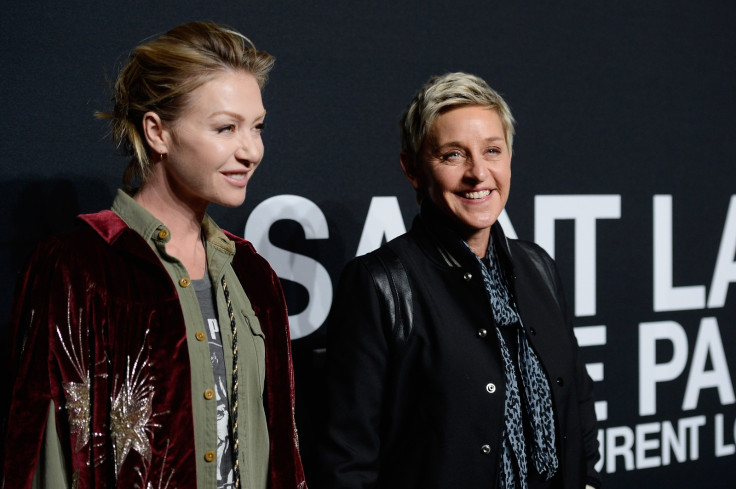 "I don't wake up in the morning and go, 'I'm gay let's go'. It's obviously a big part of who I am to some people, but I care more about being a good person and opening minds to caring about one another," she added.