Sony Pictures hacks: Channing Tatum's brilliant 22 Jump Street email celebrating box office success
"F YOU TED!!!!"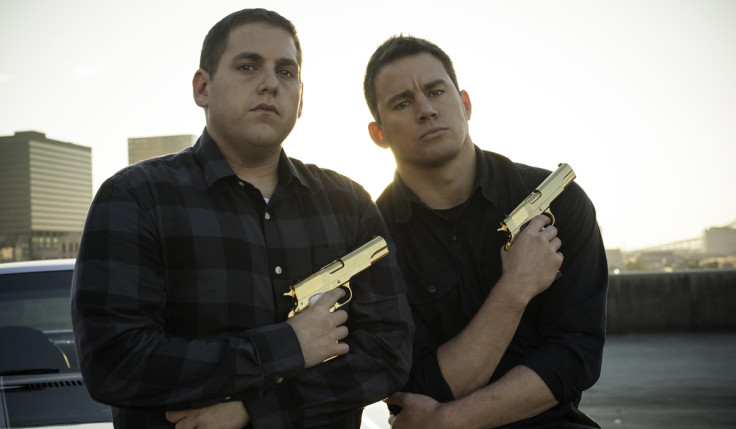 Earlier this year action comedy sequel 22 Jump Street attained the second highest opening weekend gross for a R-rated comedy ever, after an impressive summer debut.
It was undoubtedly a reason to be excited for all involved, but now we know exactly how exciting it was for its star Channing Tatum, after an email written by the actor was leaked following the Sony Pictures hack last month.
"F YOU TED!!!! SECOND OF ALLLL TIMMMMME BEEEOTCH!!!!" wrote Tatum (caps are his), referencing Seth MacFarlane's comedy Ted, which they knocked from second place. "COME ON JUMPSTREETERS WE GOT CATE BLANCHETT WIT DIS BOX OFFICE BITCHES!!!!!!!!."
The Cate Blanchett part is a reference to a joke in the film written and directed by Phil Lord and Christopher Miller.
Tatum then wrote: "AAAAAAAAAAHAHAHAHAHAHAHAHAHAHHAHAHAHAHAAHHAAHHAHAHA..." a laugh that went on for an impressive 14,553 characters. Safe to say Tatum was very thrilled with the news, and isn't a particularly gracious winner.
Gawker released the email, which was part of a chain between Tatum, co-star Jonah Hill and Sony Pictures co-chair Amy Pascal.
22 Jump Street took $57,000,000 (£36.2m) on its opening weekend before going on to gross $331.3m (£211m) worldwide.
A third film is currently in the works, and as revealed in further emails leaked following the hack it could crossover with Sony's Men in Black franchise, possibly acting as a reboot.
© Copyright IBTimes 2023. All rights reserved.