Sony shutting down Driveclub and MotorStorm developer Evolution Studios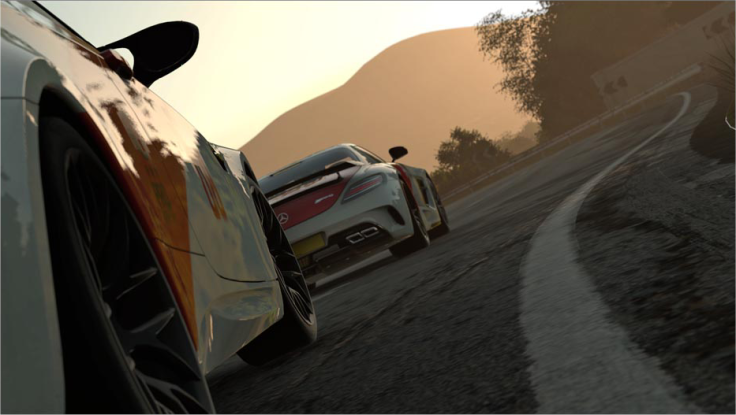 Sony has closed Evolution Studios, the Cheshire-based video game developer responsible for PlayStation 4 title Driveclub. The decision was made after one of Sony's "regular reviews" of its satellite businesses, particularly its European operations.
Evolution Studios was founded in 1999 by Martin Kenwright and Psygnosis veteran Ian Hetherington. It also developed the successful World Rally Championship that was released in 2001 and spawned multiple sequels. In 2006, it launched the off-road racer MotorStorm franchise for PS3 before it was acquired by Sony in 2007.
The announcement comes after a tough year for the studio that laid off 55 staffers in March 2015, about half of the team's total employees, when Sony decided to shift focus to supporting Driveclub as a service.
"Regular reviews take place throughout SCE Worldwide Studios, ensuring that the resources that we have in such a competitive landscape can create and produce high quality, innovative and commercially viable projects," Sony said in a statement.
Sony added that the company "will try to reallocate people onto other projects". If there are no opportunities available within Sony, the company says will they will speak with other local employers and development companies to help ease the transition.
"It is regrettable that this decision will lead to compulsory redundancies," Sony said. "We accept that this decision will mean that we risk losing high calibre staff but by focusing on other studios that already have exciting new projects in development we believe we will be in a stronger position going forward and able to offer the best possible content of the highest quality for our consumers."
Driveclub was announced as a launch title alongside the PS4 in early 2013 as an ambitious project designed to create a social connected racing experience with online multiplayer and community features. The game allowed six players to form a club, challenge rival teams in online races and gain experience together whilst unlocking and customizing new cars.
However, the game faced multiple delays and a shaky launch.
It was struck by several development delays before it was finally released in October 2014, much after the console was launched. When it was finally available in stores, it had several server problems that left parts of the racer game inaccessible or unplayable to gamers, including its key community and social features. After several weeks of persistent network issues, the game eventually improved and continued to receive regular updates until March 2016.
A planned free edition of the game for PlayStation Plus subscribers was also heavily delayed past the PS4's launch. The new edition, which had fewer cars and courses available to play than the full retail game, was eventually launched in June 2015 and then removed in October 2015.
Despite its troubling issues, the game sold over two million copies and is especially popular in Europe.
Game Director on Driveclub Paul Rustchynsky issued a statement on Twitter after the announcement, saying "I hope you will all join me in celebrating Evolution by picking up a pad, throwing on your favourite Evo game, and giving us a victory lap."
Jamie Brayshaw, Evolution's community manager, also took to Twitter to reassure fans that Driveclub will "live on" at PlayStation.
The announcement comes on the heels of Microsoft's recent decision to shut down legendary British developer Lionhead, which was responsible for the action-role playing Fable series, and Denmark's Press Play, who developed Max: The Curse of the Brotherhood.
© Copyright IBTimes 2023. All rights reserved.