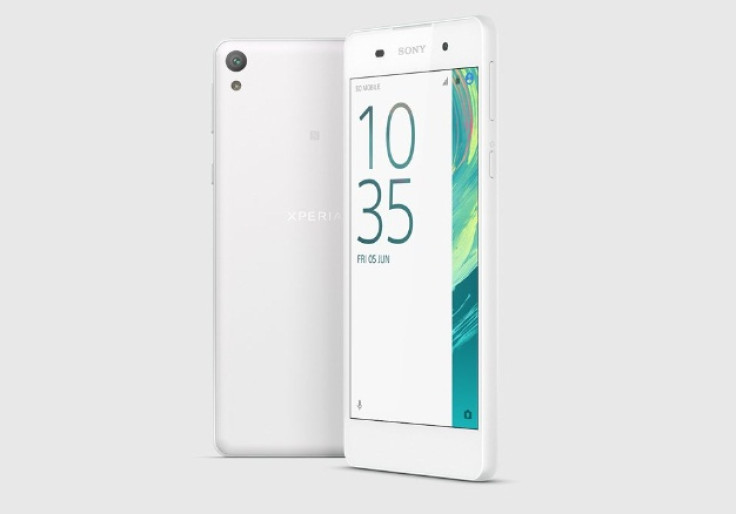 Sony has released yet another handset after the Xperia X at the MWC 2016. Called the Xperia E5, the new device will succeed the Xperia E4 of the E series. The company announced that for now the model will be available only in Europe, Latin America, the Middle East, and Africa by June.
Sony had prior to this accidentally revealed the E5 in pictures on social media a few days ago which it quickly took down. This time the launch is for real as the company website has all details of the phone.
Although there are no price details on the website, Sony Netherlands has confirmed that the handset will cost €199 (£154, $222) in Europe. The pricing puts the model somewhere between entry-level and mid-range models. The specifications of the phone, however, are nothing to be taken aback by as most phones in these categories either have similar specifications or exceed them.
The screen size remains the same as the Xperia E4 but a better display panel reflects 720 pixels. The phone is powered by Mediatek's MTK6735 which is somewhat equivalent to Qualcomm's Snapdragon 410 chip-set. The RAM capacity is 1.5 GB which is a little odd given that smartphones in these categories either have a 1GB RAM capacity or a 2GB RAM capacity. The internal storage capacity of the phone is 16GB.
As for the design, there is nothing new and the device looks exactly like any other Xperia model which is rectangular with sharp edges. The phone measures 144 x 69 x 8.2 mm and weighs around 147g, which includes a 2,700 mAh battery pack. Sony claims the enhanced battery pack compared to the Xperia E4's 2,300 mAh capacity will give the phone a battery life of up to two days on full charge.
The device consists of a 13-megapixel camera with a single LED flash and a 5-megapixel front shooter which has a flash of its own. Other features on the smartphone include NFC, LTE connectivity, as well as optional Dual-SIM support. Sensors on the phone include Proximity sensor, Ambient light sensor and Accelerometer.