South Sudanese President Salva Kiir said Sudan has declared war on his country following recent attacks along their border.
Kiir, who is in China for a five-day visit, made the remark during talks with Chinese President Hu Jintao in Beijing.
Kiir told Hu the visit comes at a "a very critical moment for the Republic of South Sudan because our neighbor in Khartoum has declared war on the Republic of South Sudan".
Sudanese warplanes bombed a market and an oil field in South Sudan, killing at least two people after Sudanese ground forces reportedly crossed into South Sudan with tanks and artillery.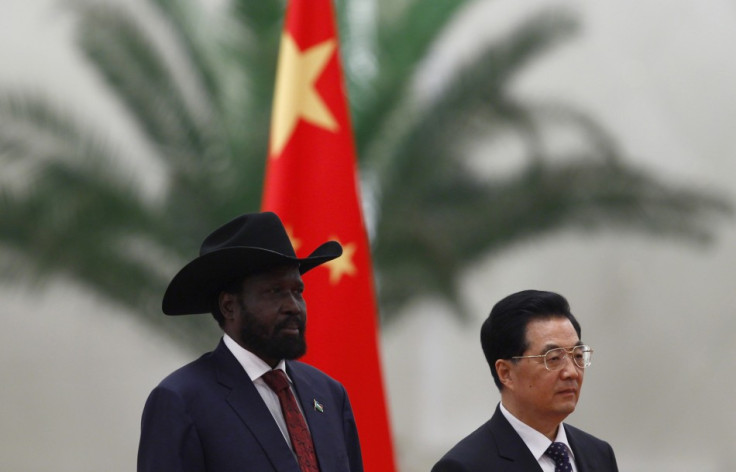 Sudan denied carrying out any air raids, but its president, Omar Hassan al-Bashir, ramped up the political tension by ruling out a return to negotiations with the South, saying its government only understood "the language of the gun".
South Sudan reported eight more bombs had dropped the following night, although it was unclear whether there were any casualties from those attacks.
South Sudan's military spokesman Col. Philip Aguer said that Sudanese Antonovs dropped eight bombs overnight between 11 p.m. and 1 a.m. in Panakuac, where he said ground fighting had been ongoing since Sunday
UN Secretary General Ban-Ki-moon was quick to condemn the attacks.
The countries have since been unable to resolve disputes over sharing oil revenue and determining a border. Talks broke down this month.
Beijing has called for an end to weeks of border hostilities that saw the South seize Sudan's most important oil field in the Heglig area on April 10 for 10 days.
Bashir has said he will not negotiate will South Sudan and vowed to continue with military action until all southern troops and allies are out of Sudan.
Kiir told Hu that he came to China because of the "great relationship" South Sudan has with China, calling it one of his country's "economic and strategic partners".
Chinese Foreign Ministry spokesman Liu Weimin urged the two sides to begin negotiations to "avoid actions that will escalate tension."
South Sudan broke away from its neighbour and became independent last year, following decades of conflict in which two million people have been killed.
The countries are in dispute over their share of oil revenues and a shared border.