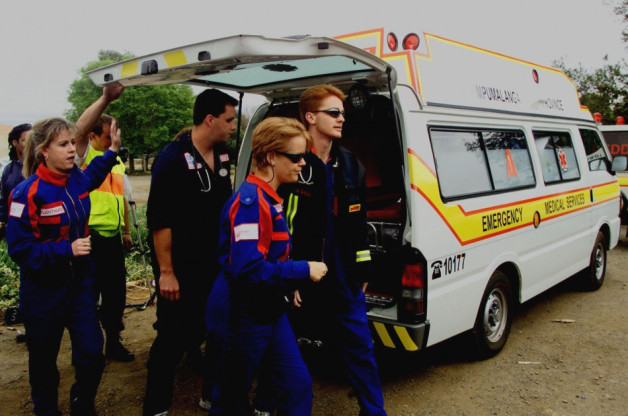 A child has been reported dead and more than 100 people injured after a head-on collision between two buses in South Africa.
The accident happened at around 10:30am local time (0930 BST) on Saturday 13 April, in Ohrigstad, Limpopo, in the north of the country.
"It is understood that the two buses collided head on," said a spokesman for the emergency services.
"Although information is still sketchy at the moment, it is understood that one of the buses crashed down the embankment and came to a standstill."
He added that despite it being a weekend, one of the vehicles was transporting schoolchildren.
An air ambulance helicopter was dispatched to fly the seriously injured to hospital.
A Limpopo transport department spokesman said that 68 of the injured were in a serious condition.
He said that one of the vehicles had experienced brake failure before colliding with the other bus but had a valid certificate of road worthiness, he told the South African Press Association.
The pupils were being transported from Makolasabe High School, but their intended destination is unknown.
Three other vehicles crashed when trying to avoid the buses.
In March, 24 people were killed in a bus crash in South Africa's Western Cape Province.